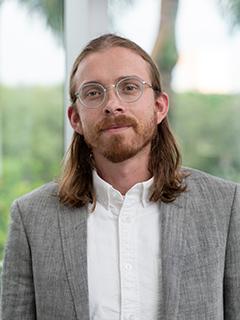 Max Fraser
Asst. Professor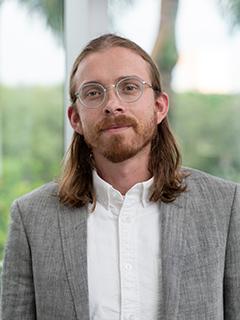 Max Fraser is a scholar of American labor, cultural, and political history. His research and teaching focus primarily on working class life and social movements in the twentieth century; on the rise of new strains of political conservatism in the decades after World War II; and on the class politics of American popular culture. He is currently completing work on his first book—The Hillbilly Highway: Transappalachia and the Making of a White Working Class, under contract with Princeton University Press—and is beginning research on a second major project, on the figure of the outlaw in American politics and culture. His scholarship has been published in journals such as American Art, Labor: Studies in Working-Class History, Raritan, and Southern Cultures, and he writes a regular column on big business and American politics for New Labor Forum. He has also worked as a journalist, reporting on the labor movement and the economy for a range of publications including Dissent and The Nation.

At the University of Miami, Professor Fraser teaches classes on American history since Reconstruction; labor and economic history; postwar American politics; race, class and migration in the twentieth century; and the history of American popular culture.
Education
| | |
| --- | --- |
| 2017 | Ph.D. , Yale University |
| 2006 | B.A. , University of Pennsylvania |
Professional Experience
| | |
| --- | --- |
| 2017 - 2020 | Junior Fellow, Dartmouth Society of Fellows, Dartmouth College |
| 2017 - | Visiting Instructor, College of the Holy Cross |
Honors & Acknowledgements
Finalist, Allan Nevins Dissertation Prize
 Society of American Historians (2018)
Patricia and Phillip Frost Essay Award
Smithsonian American Art Museum (2013)
Publications
Max Fraser "Down in the Hole: Outlaw Country and Outlaw Culture" Southern Cultures 83-100 24(3): (2018). [Link]
Max Fraser and Christopher Phelps, co-editors "The Labor Beat (special issue)" Labor: Studies in Working Class History 15(1) (2018).
Max Fraser "Lost Highways" Raritan 117-14435(3): (2016).
Max Fraser "Hands off the Machine: Workers Hands and Revolutionary Symbolism in the Visual Culture of 1930s America" American Art 94-11727(2): (2013). [Link]
(Winner of the 2013 Patricia and Phillip Frost Essay Award, Smithsonian American Art Museum)