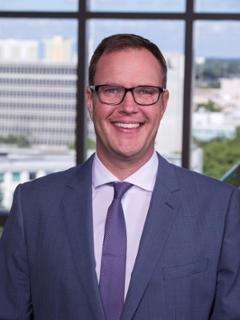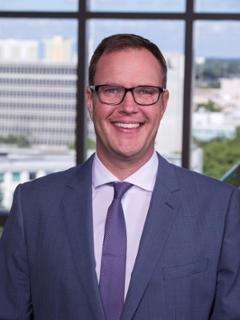 Adam Carrico, Ph.D. is a Professor of Public Health Sciences and Psychology and Director of the Division of Prevention Science and Community Health.
Dr. Carrico's clinical and translational research program targets the intertwining epidemics of substance use and HIV/AIDS. His clinical research focuses on boosting the effectiveness of motivational enhancement interventions, such as contingency management and motivational interviewing for HIV/AIDS prevention with people who use stimulants such as methamphetamine.
His translational research in neuroimmune pharmacology examines the bio-behavioral pathways whereby substance use may amplify risk for HIV acquisition and clinical HIV progression. Most recently, his team is also preparing to launch one of the first cohort studies to examine the bio-behavioral pathways whereby methamphetamine and HIV could increase the risk of infection with the novel coronavirus.
Dr. Carrico's research program provides an ideal platform to mentor the next generation of clinical and translational researchers in HIV/AIDS prevention. He has served as the primary mentor for two predoctoral fellows, four postdoctoral fellows, and three junior faculty. Many of his former trainees received funding from the National Institute on Drug Abuse to support their research and training.
Research Projects
COVID-19 Research for Understanding the Role of Substances and HIV (CRUSH)
There is extensive evidence from our research team as well as others that HIV-positive persons who use stimulants such as meth experience profound damage to the immune system, even when virally suppressed. CRUSH is a perspective cohort study that is looking to see if co-occurring methamphetamine (meth) use, and HIV infection will have synergistic, detrimental consequences for infection with the novel coronavirus (SARS-CoV-2) infection among men who have sex with men (MSM). A total of 200 MSM recruited from the South Florida community to complete assessments over 6 months to examine the bio-behavioral correlates of SARS-CoV-2 prevalence and incidence.
Affect Regulation Treatment to Enhance Medication Intervention Success (ARTEMIS)
In a recent study, methamphetamine-using men had five-fold greater odds of repeat prescription for post-exposure prophylaxis (PEP) and a three-fold greater rate of HIV seroconversion. This underscores the urgent need for PrEP to achieve meaningful reductions in HIV incidence in stimulant-using sexual minority men. Affect Regulation Treatment to Enhance Medication Intervention Success (ARTEMIS) is a positive effect intervention delivered during smartphone-based Contingency Management (CM) for directly observed PrEP doses. The primary aim of this study is to achieve durable and clinically meaningful improvements in the proportion of participants at risk for HIV acquisition over 12 months.
Trauma Informed Treatment Algorithms for advancing Novel outcomes (TITAN)
This randomized controlled trial is testing the feasibility, acceptability, and preliminary efficacy of a behavioral activation (BA) intervention for optimizing Post-Traumatic Stress Disorder (PTSD) treatment outcomes. In conducting this trial, our team is delivering a series of trainings to build the capacity of Cambodian investigators to pursue mental health research studies.