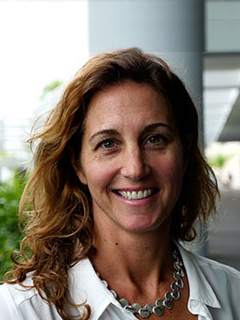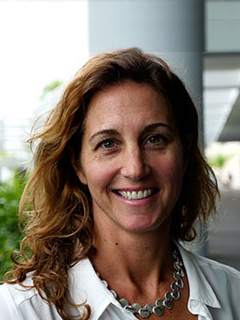 Professor, Department of Atmospheric Sciences - Rosenstiel School of Marine and Atmospheric Science
Position and Research Expertise
Amy Clement is a Professor in the Department of Atmospheric Sciences at the University of Miami's Rosenstiel School of Marine and Atmospheric Science. She is an expert in climate modeling and in her research she strives to understand the mechanisms of past, present, and future climate change.
Teaching and Mentoring
Clement teaches courses on atmospheric science, physics of climate, science policy, and climate and society. She mentors graduate students and postdoctoral scientists in the atmospheric and ocean sciences, and she prepares her students to go on to successful careers where they can make an impact in their fields. She enjoys changing the way people think about the Earth and its climate through her teaching and mentoring.
Education
| | |
| --- | --- |
| | B.A. Physics Columbia College |
| | Ph.D. Earth and Environment Science Columbia University |
| | Post Doctoral University of Pierre and Marie Curie |
Career Summary
Clement earned her Bachelor's degree.in Physics from Columbia College, and Ph.D. from the Department of Earth and Environmental Science, both at Columbia University in New York. She did a postdoctoral fellowship at the University of Pierre and Marie Curie in Paris, France, and has been a faculty member at the Rosenstiel School since 2001. Clement has made a mark in her field by motivating scientists to think more about the role of the tropics in paleoclimate and encouraging them to simplify the climate system in order to better understand its fundamental processes.
Honors & Acknowledgements
Awards and Leadership Positions
Clement is a Fellow of the American Meteorological Society and the American Geophysical Union. She was awarded the AMS Clarence Leroy Meisinger award, and the AGU James B. Macelwane Medal.  In 2015, Clement was awarded the Rosenstiel School Outstanding Faculty Mentor Award, a student-nominated award that is awarded to mentors who go above and beyond to ensure the success of their students.
Scientific Research
Clement studies the causes of climate change on all timescales, from glacial period to future climate change. Her research approach is to simplify the climate system as much as possible in order to better understand the fundamental mechanisms that influence climate. She does this using observational data and a hierarchy of climate models. Using experiments from a set of models with varying complexities allows Clement to deconstruct the mechanisms of climate change and understand their basic processes. Clement's research generally focuses on the coupled atmosphere-ocean system, including the El Niño/Southern Oscillation and other modes of variability.