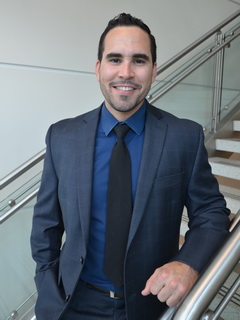 Adrian Mesa
Senior Lecturer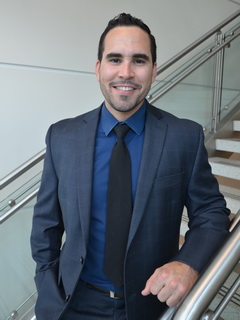 Profile:
Adrian L. Mesa is a Lecturer at the University of Miami School of Nursing and Health Studies.  He is board certified by the American Nurses Credentialing Center as both a Family Nurse Practitioner and Psychiatric Mental Health Nurse Practitioner. 
In 2001, Adrian enlisted himself in the Army. He believes that the military gave him a sense of duty, discipline and a desire to contribute more to society.  Adrian began his studies at Miami Dade College where he earned an Associate's Degree in 2004 and then transferred to the University of Miami.  Adrian went on to complete an undergraduate degree at the University of Miami's school of nursing in 2006. He then worked with children in the Pediatric Intensive Care unit at Jackson Memorial Hospital, Children's Hospital of Los Angeles and Plantation General Hospital. In 2010, Adrian accepted his calling and began to work with the mentally ill population at an inpatient psychiatric unit at Aventura Hospital and Medical Center. While employed at Aventura, he obtained a Master's degree as a Family Nurse Practitioner from Florida Atlantic University in 2013 and then a Post-Master's Certificate in the specialty of Psychiatric Mental Health Nurse Practitioner in 2014.
Adrian was previously employed by Camillus House, a private, non-profit organization that provides health care, shelter, permanent housing and social services to the homeless and poor in Miami-Dade County. Adrian's role with Camillus House was unique. Not only did he see patients in the usual office setting, but he also took healthcare "to the curbside" to see the homeless population atop their cardboard boxes and on the streets of downtown Miami rather than in the typical office setting. His willingness to see how his patients live and to sit alongside them while offering physical and mental healthcare gave him tremendous insight into the homeless life. 
Throughout his career, Adrian has taken the time to serve abroad on missions trips to Haiti in 2010 (Project Medishare days after the earthquake) and again in 2015, Guatemala in 2012, and in orphanages in the Dominican Republic in 2006 and 2007.  "I go on these medical missions or out to serve the less fortunate thinking that I am saving them, only later have I realized that they are saving me.
Credentials
Adrian L. Mesa, MSN, ARNP, PMHNP-BC, FNP-BC