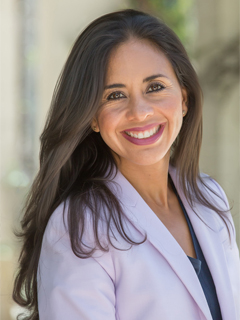 Arianne Lorena Quintana
Executive Director, Talent & Organizational Development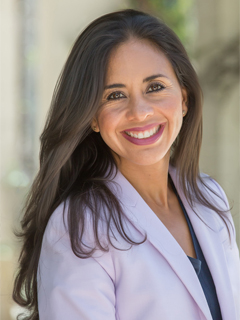 What inspires you about the work you do?
Knowing that I can make a difference, that we help people grow and accomplish their goals and dreams with the work that we do. We are transforming the U and making it an even better place to work at.
Why are you proud to be a 'Cane?
We do amazing things at the U, we are shaping our students' future, providing excellent patient care, and addressing the world's most compelling problems through research and innovation. It's an incredible feeling to be a part of it. We are truly transforming lives, not many organizations can say that.
What has been your most magical moment at the University?
April 7, 2015, the first UM Leadership Forum – We brought over 800 leaders together to engage them in a transformational journey. We accomplished an impactful and meaningful session, something that had been never done at the U.  We did that with our a small but mighty team and with the help of a swarm of volunteers, of course. I am very proud of our team the "TOD Tribe" and the quality work that we deliver in everything that we do. I continue to have these magical moments when I see the people that we have developed and touched through our work, Work Teams, Culture Coaches, U Facilitators (Class I, II, III…), Engagement Champions, and the list keeps on growing.  We are truly transforming the U!