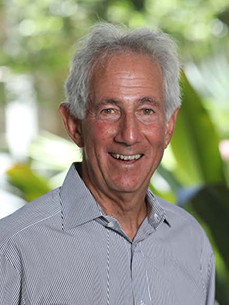 Richard Toren
Lecturer
Entrepreneur-in-Residence, Management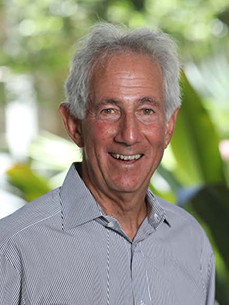 Biography
Employee at start-up out of Business School (Loyola Graduate School of Business) - Survival Technology Inc. Company developed unique technology in healthcare (devices) and sold to pharma for royalty income.
Holter Cassette Recorder
Epi-Pen
AtroPen- Antidote for Nerve Gas exposure (military)
AstroPens- NASA use for motion sickness, bradycardia and arrhythmia
First Start-up- Cardio Inc. 1983-1991- Cardiology services for physician offices using the invention from Survival as the technology backbone. Company was sold to public company for $13 million($200,000 invested capital)
0Promedco, Inc- 1991-1998 Start-up focused on managing physician practices and owning/operating independent imaging centers in 6 states. Sold to Vivra, Inc. (public) for $8 Million, ran merged entity for 2 years.
Active Health Management/EMedx: 1998-2004: Software and services to find and manage gaps in care for self-insured employers. Sold to Aetna in 2004 for $400 million. Venture backed with $50 million.
CodeRyte: 2000-2012- Computer-Assisted Coding web application for medical coding. Sold to 3M in 2012 for $150 million- Venture investment of $15 million.
QPIDHealth: 2012-2015 Tech-Transfer from Harvard(Mass. General Hospital) for automating clinical insights from Electronic Health Records to improve quality and cost in care delivery. Sold to Evicore(payor software vendor) for $95 million. Venture investment of $19 million.
Atigeo, Inc: 2012-2016. Big data analytics for managing diseased populations as well as linkage to individual patient Electronic Health Records. Now with 110 employees, overseeing millions of patient records.
Cohort Intelligence Corporation- 2016-present- Advanced machine learning to automate patient enrollment in clinical trials, disease management and risk-contracts. Serving as Executive Chairman on a part time basis.
Professional Experience
| | |
| --- | --- |
| 2018 - | Board Member, Williams Island Condo Assn. |
| 2018 - | Adjunct Faculty supporting MBA and Medical Schools, University of Miami |
| 2000 - 2012 | Board Member and Mentor, Network for Teaching Entrepreneurship (NFTE) |
| 1992 - 2012 | Board Member, American Heart Association |
| - | Gable Stage, Boutique Theater in Miami |
| - | Board Member (8 years), Inspire.Com |
| 2000 - 2012 | Adjunct Entrepreneur Faculty, Georgetown University |
| - | Board Member and Trustee for 10 years, Christiana Health System |
| - | Care Navigators/Software for in-home care, Kinergy Health |