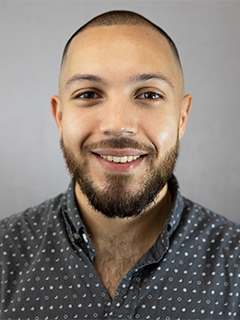 Alejandro Jose Herrera
Project Coordinator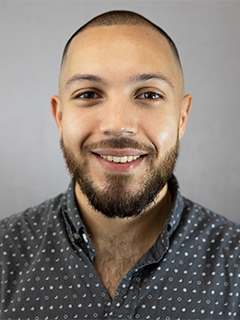 Alejandro Herrera, MPA, is the Project Coordinator at the University of Miami Miller School of Medicine's Department of Public Health Sciences. His primary responsibilities include space and facilities management, submitting work orders for maintenance and repairs for research and administration space, facilitating the faculty and staff onboarding process, managing the logistics for all the space related moves and maintenance of floor plans. He also oversees preparation of financial forms and processes for faculty, and ensures work products and services meet required deadlines and standards of quality.
Alejandro started working in public health after graduating two years ago. Alejandro previously was a testing counselor, research associate, and human resources liaison at a public health nonprofit focused on HIV testing and care placement. In his time there, he collaborated with the University of Miami professor Dr. Mariano Kanamori on three HIV-related studies and is cited in the Abstract of Distinction: Finishing HIV: A Social Network-Based Outreach Program to Encourage Utilization of HIV Protection, Diagnosis and Treatment Services, Customized for Latinos.
A graduate from Florida International University, Alejandro was accepted into FIU's combined BPA/MPA program in 2019. He earned his Bachelor's degree in Public Administration with a concentration in human resources and management in April 2021. He joined the department in December 2021. Alejandro's field of interests include human resources, public health, governance, and public policy. He plans to pursue law school in the future.