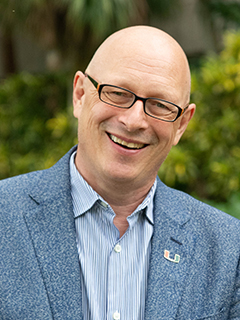 Alexander Korogodsky
Lecturer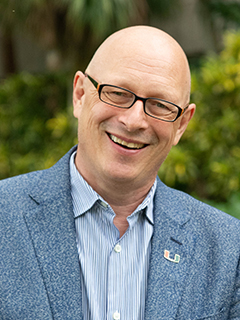 Alex Korogodsky is a Lecturer of Business Technology at Miami Herbert Business School, University of Miami. His research interests relate to value realization and emergence as the result of innovating and digitally transforming commercial enterprises with Cloud, Data Modernization, Intelligent Automation, advanced analytics, Artificial Intelligence and Cognitive technologies.
In his 20 year-career, Alex has served as a Partner and Managing Director leading large advisory and analytics consulting practices at Accenture/Avanade, Capgemini and EY, advising the C-level executives of major global corporations on issues related to envisioning, designing, and implementing some of the most complex insights-driven digital transformation programs in the Americas, Europe and Asia Pacific.
Some of the most notable Alex's engagements include developing
Analytics Strategy, operating model, and implementation roadmap for the 3-year / $100m cloud migration including data organization and governance, on-prem/cloud-based analytics technology architecture and statistical modeling for a major financial services firm
Customer Journey Analytics and customer journey measurement, display promotion effectiveness and Omni-channel touchpoint optimization for an international retailer
Predictive Maintenance and reducing NPT/waste of commercial equipment and facilitated preventive service/repairs by ingesting 500GB of operational data from welding & gluing robots, and using ML to predict failures with 90%+ accuracy for a heavy machinery operator
Quality-as-a-Service – complete in-factory integration of deep learning/computer vision solution to instantly detect assembly errors using camera monitoring deep learning models for image recognition for a major auto manufacturer
AI-enabled Recruiting – accelerated recruiting process by 90% and improved effectiveness of talent acquisition by deploying AI/NLP engine and Neural Nets to intelligently match people with the right skills to job descriptions for a consulting firm
Independent Agency Modeling – quantified and predicted agency success prior to appointment by analyzing dozens of internal structured and unstructured data preventing a $16m profit loss for a major insurance carrier
Alex received a M.Sc. Information Systems degree with highest honors from Stevens Institute of Technology in New Jersey and is pursuing his doctoral degree at the University of Warwick in UK.
Education
| | |
| --- | --- |
| | M.S. Information Management, Stevens Institute of Technology |
| | B.S. Information Systems, Rutgers University |
Professional Experience
| | |
| --- | --- |
| 2018 - 2021 | Executive, Data & Applied Intelligence, Avanade |
| 2016 - 2018 | Vice President, Insights & Data, Capgemini |
| 2014 - 2016 | Managing Director, Global Leader, Protiviti, Inc. |
| 2003 - 2014 | Partner, Executive Director, Financial Services Advisory, Ernst & Young |
| 2000 - 2003 | Director, Operations & Systems, Prudential Financial |