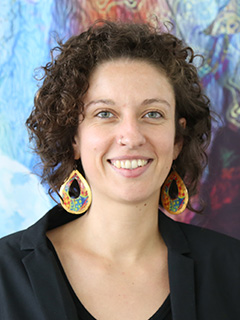 Alexandra Perisic
Asst. Professor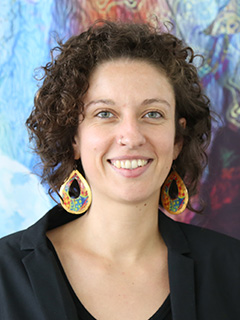 20th Century Literature of the Francophone Caribbean and Francophone Africa, Contemporary Latin American Fiction, the Black Atlantic, Literature and Immigration, Globalization Studies, Transnational Feminisms.
Education
| | |
| --- | --- |
| 2014 | Ph.D. French and Comparative Literature Columbia University |
| 2011 | M.Phil. French and Comparative Literature Columbia University |
| 2009 | French Columbia University |
| 2006 | B.A. Comparative Literature and Mathematics Columbia University |
Honors & Acknowledgements
FELLOWSHIPS
Provost Research Award, 2017-2018

Center for the Humanities Faculty Fellowship, 2016-2017

SEEDS You Choose Your Leadership Award, 2015
Jeanne V. Pleasants Award for Excellence in Teaching, 2009
University of Miami Civic Engagement Fellowship, 2015-2016
LIST OF SPECIALTIES: Cultural Studies | Environmental Humanities | French and Francophone Studies | Hemispherica Caribbean Studies | Immigration/Globalization/Transnationalism/Diasporas | Latin American Studies | Literary/Critical Theory | Postcolonial and Decolonial Studies | Transatlantic Studies | Translation Studies and 20th-21st Century
Publications
Alexandra Perisic o Precarious Crossings: Immigration, Neoliberalism, and the Atlantic (Fall 2019).
Alexandra Perisic The Cambridge Journal of Postcolonial Literary Inquiry Life after Oil: The Politics of Labor in Bessora's Petroleum.406-4225:3 (2018).
Alexandra Perisic LAPIZ 3 Introduction to Decolonial Education in the Americas: Lessons of Resistance, Pedagogies Hope (2018).
Alexandra Perisic The Comparatist Overturning Catastrophes.118-13241:1 (2017).
Alexandra Perisic CELAAN Beure je suis, opaque je resterai' : politique de la représentation dans Shérazade, 17 ans, brune, frisée, les yeux verts.13:2 (2016).
Alexandra Perisic Out of the Ruins: The Emergence of Radical Informal Learning Spaces. What is horizontal pedagogy: a conversation on dandelions,195-223 (PM Press. 2016).