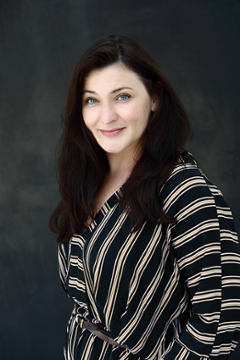 Heather Diack
Assoc. Professor
Global Contemporary Art; Global Photography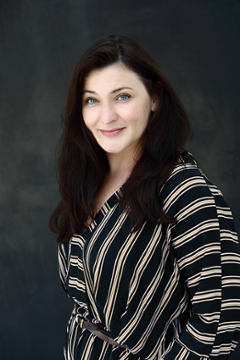 Heather Diack is Associate Professor of Art History at the University of Miami where she teaches modern and contemporary art, the history of photography, visual culture, and critical theory. Within these fields, Diack specializes in the history and theory of conceptual art, global contemporary art practices, and social conflict with an emphasis on art from the late 1960s to the present. Diack's research approaches art history through an interdisciplinary lens, grappling with significant shifts in twentieth- and twenty-first century art, while drawing connections to relevant cultural and socio-political contexts. Broadly, her research, publishing, and curatorial practice are invested in deep looking and critical analysis, preoccupied with how visual culture (including media coverage, documentary practices, vernacular photography, and art, etc.) shapes perception and public discourse. Diack's current book project, titled Imagined Meetings of the Horizon: Migratory Passages in Contemporary Art, interrogates the role of art and visual representation in relation to the humanitarian crisis of forced migration during the past two decades.
She is the author of Documents of Doubt: The Photographic Conditions of Conceptual Art (University of Minnesota Press, 2020) which was awarded an inaugural Photography Network Book Prize (2021) and a Wyeth Foundation for American art /College Art Association publication grant (2018). This book offers the first sole-authored, book-length study of the unique relationship between photography and conceptual art practices in the United States during the late 1960s. In addition to situating the projects of individual artists within the broader history of the medium of photography, as well as the political, social, and aesthetic debates of the period, Documents of Doubt contends with the expectations of truthfulness that have been long invested in the photograph, looking specifically at the work of Mel Bochner, Bruce Nauman, Douglas Huebler, and John Baldessari during the Vietnam War era. Working against photography's documentary or evidentiary value, the book argues for the ways conceptual artists irreverently explored the possibilities of photographs as documents of doubt, marking the inherent contingencies of the medium itself and thereby expanding the parameters of photographic thinking within the emergent field of contemporary art.
Diack is co-author (with Erina Duganne and Terri Weissman) of Global Photography: A Critical History (London: Routledge, 2020), a book that considers international contemporary photographic practices in relation to their historical pasts, so as to bring out important and often overlooked interconnections and convergences across time periods and geographic specificities. With the intention of being pedagogically useful, this book provides a set of critical framings to account for the diversity of locations, the plurality of producers, and the flexibility of interpretative models involved in photography's expansive history.
Diack co-edited (with Erina Duganne) a special issue of the journal photographies (Autumn 2017), entitled Beyond the Pictures Generation: Reassessing Critical Models for 1980s Photography, dedicated to reevaluating critical models for 1980s photography by considering artistic practices and attendant geopolitical conflicts taking place in contexts such as South Korea, Nicaragua, Lebanon, South Africa, and Colombia, in order to problematize the assumed universality of terms such as the spectacle, politics of representation, and appropriation, all of which are frequently evoked when discussing photography from this period.
Other recent publications include "Stop and think before you share that harrowing picture on social media," The San Francisco Chronicle, April 24, 2022 (in print and online); an essay focused on photographs by the artist Anastasia Samoylova entitled "Life on Planet Florida," in The Deutsche Börse Photography Foundation Prize 2022 exh. cat. accompanying exhibition at The Photographers' Gallery, London 25 March – 12 June 2022; "Keeping a Straight Face: Photography and the Performance of Conceptual Art," Photography Performing Humor, eds. Mieke Bleyen and Liesbeth Decan, Lieven Gevaert Series (Leuven, Belgium: Leuven University Press, 2019) 144-158; "Knot Again: Pratfall as Praxis in the Work of Bruce Nauman," Bruce Nauman: A Contemporary, ed. Eva Ehninger (Basel, Switzerland: The Laurenz Foundation, 2019) 27-54. Published in conjunction with Bruce Nauman retrospective, Disappearing Acts: Bruce Nauman, 1964-2018, held at Schaulager, Basel and The Museum of Modern Art, New York, 2018-2019. (Includes German translation:  "Wiederholungszwang: Un-Fall als Praxis im Werk von Bruce Nauman"); and "« À nous deux, nous formons une multitude » Les relations au sein de la « famille humaine » conceptuelle de Douglas Huebler," L'art de Douglas Huebler, eds. Christophe Viart, Alexander Streitberger, and Anaël Lejeune (Rennes, France: Presses Universitaires de Rennes, 2018) 139-152.
Diack received her PhD and MA from the University of Toronto and holds a BA from McGill University, Montreal. Her scholarship has been recognized and supported by numerous fellowships, grants, and awards, including a Helena Rubenstein Fellowship from the Independent Study Program of the Whitney Museum of American Art (2006-2007), a Postdoctoral Fellowship in the Department of Art History, Visual Art, and Theory at the University of British Columbia (2010-2012), and the inaugural Nadir Mohamed Postdoctoral Fellow at the Ryerson Image Centre, Toronto (2015-2016). In 2016 Diack was appointed the Terra Foundation for American Art Visiting Professor at the John F. Kennedy Institute for North American Studies at the Freie Universität Berlin.
Diack has also been the recipient of a Faculty Grant from the Deutscher Akademischer Austausch Dienst (DAAD)/ Goethe Institute in Berlin (2013), and a Faculty Research Fellowship at the CUNY Graduate Center, New York, funded by the NEH (2014); as well as Faculty Research Fellowship at the Center for the Humanities, University of Miami (2014-2015) Provost's Research Awards from the University of Miami (2017-2018; 2018-2019; 2020-2021), and a University of Miami Fellowship in Arts and Humanities (2019-2020; 2021-2022; 2022-2023). She was named an Ansel Adams Research Fellow at the Center for Creative Photography, University of Arizona (2018- 2019) and a Visiting Research Fellow at the Henry Moore Institute for the Study of Sculpture, Leeds, England (2019).
Before joining the University of Miami faculty, Diack taught at the University of British Columbia, the University of Toronto, York University, and the Nova Scotia College of Art and Design University. Her scholarship has been supported by the Social Sciences and Humanities Research Council of Canada, the Jackman Humanities Institute, and the Canadian Centre for Architecture in Montreal, among others.
LIST OF SPECIALTIES: Global Contemporary Art and Critical Theory; History and Theory of Photography; Conceptual Art; American Art; Humor Studies; Conflict Studies; Visual Culture; Curatorial Studies; Performance Studies; Aesthetic Philosophy and Civic Engagement.