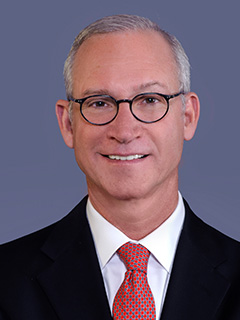 David J Birnbach, M.D.
Executive Vice Provost
Miller Professor, Department of Anesthesiology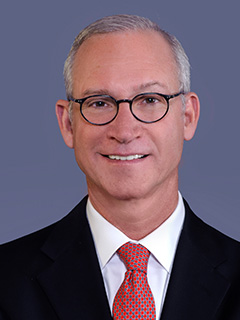 Vice Provost for Faculty Affairs
David J. Birnbach, M.D., M.P.H., professor of anesthesiology and obstetrics and gynecology at the Miller School of Medicine and associate dean and director of the UM/Jackson Memorial Hospital Center for Patient Safety, became vice provost for faculty affairs in June 2007. In this post he oversees the promotion and tenure process, faculty mentoring programs, faculty diversity, and faculty development and recognition programs, including the McLamore Awards for Summer Research and the Provost's Award for Scholarly Activity. In addition, he oversees the application of faculty policies and procedures and assists with other aspects of faculty affairs. Birnbach came to UM in 2002 after 12 years on the faculty of Columbia University.
He holds a master's degree in public health from Johns Hopkins University and earned his medical degree at Harvard University and the National University of Ireland. He is a past president of the Society for Obstetric Anesthesia and Perinatology and has authored more than 100 peer-reviewed articles and book chapters.