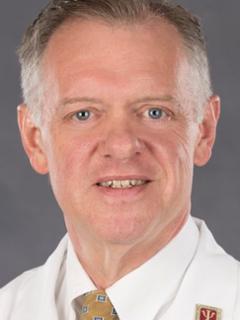 Doug Johnson-Greene
Professor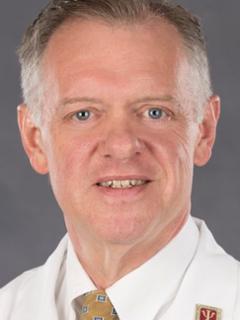 Doug Johnson-Greene, Ph.D., MPH, ABPP is a rehabilitation psychologist and neuropsychologist who joined the faculty at the University of Miami School of Medicine in 2009 after spending 13 years on the faculty of the Hopkins University School of Medicine.  He is currently a tenured Professor, Director of Neuropsychology and Rehabilitation Psychology, and Associate Vice-Chairman of the Department of Physical Medicine and Rehabilitation.
He received his doctorate in 1993 from the University of Mississippi, completed his internship at the Portland VA and Oregon Health Sciences University, and completed postdoctoral training at the University of Michigan in 1996.  He is board certified in Clinical Psychology, Rehabilitation Psychology, and Clinical Neuropsychology by the American Board of Professional Psychology.  He is a Fellow of the American Psychological Association (Divisions 12, 22, 40, and 50), the American Academy of Clinical Neuropsychology, and the National Academy of Neuropsychology. 
In addition to his clinical practice he has a long-standing commitment to training and has trained over 80 students and postdoctoral fellows during his career.   He has received grant funding from NIH, DOD, and National Institute of Disability Research and Rehabilitation (NIDRR) and has over 100 research publications.  He has recently served as the Director and Principle Investigator for the South Florida Traumatic Brain Injury Model System (SF-TBIMS) one of 16 TBI Model System programs sponsored by the Department of Education.  In addition to training and research activities, he has served in numerous national professional leadership roles over the past 20 years for grant review panels, journals, and national organizations such as the Board of Directors for the American Academy of Clinical Neuropsychology, the executive committee of the Society of Clinical Neuropsychology, and the editorial board of the journals the Rehabilitation Psychologist, The Archives of Clinical Neuropsychology, and The Clinical Neuropsychologist.  He is the immediate Past President of the Society of Clinical Neuropsychology (SCN), which represents the largest group of neuropsychologists in North America.