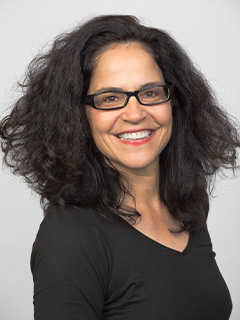 Elizabeth Mathilde Iglesias
Professor of Law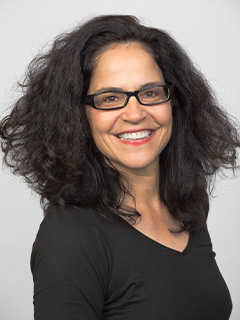 Professor Iglesias holds a BA (magna cum laude) from the University of Michigan and a JD (with honors) from Yale Law School. She is the co-founder of Latina and Latino Critical Theory, Inc. (LatCrit, Inc.) which she incorporated in 1998 and co-directed until 2003. In 1997, she designed the Project for Legal Economic, Development, Justice and Equality (PLEDJE) an innovative clinical program to promote micro-business development, immigrant rights & the use of NAFTA labor and environmental side accords through workshops, community based study circles and outreach to underprivileged high school students.
The PLEDJE project became the blueprint for and continues today as incorporated by the law school's Center for Ethics and Public Service. In 2000, she was recognized for her dedication and outstanding contributions to public service and to the citizens of Miami-Dade County as a founding member of the Miami-Dade County Commission on Ethics and Public Trust, to which she was then reappointed for a second term from 2000-2004.
Professor Iglesias has received numerous honors and awards as a scholar, activist, citizen and poet including the Most-Outstanding Faculty Award by the UM Public Interest Law Group, the Dean Thomas Lecture, Yale Law School, Women Who Make a Difference, presented by Miami Law Women, Elizabeth M. Iglesias Day, proclaimed by Alex Penelas, former Mayor of Miami-Dade County Florida, the Haywood Burns/Shanara Gilbert Award, presented by 7th Annual Northeast Regional People of Color Legal Scholarship Conference, and the Tompkins Poetry Prize.
In 2003, Professor Iglesias co-founded LisaLeine Productions, a multimedia production company devoted to the advancement of human rights through the creation, exhibition and distribution of independent film and art. Her first documentary, entitled "Scaring Miami: Anarchists, RoboCops and Corporate Globalization," explores the mass convergence of labor, environmental, peace and justice activists in Miami in November 2003 to protest the Free Trade Area of the Americas.
Other media works-in-progress include a multimedia project entitled "Katrina, the Privatization of Security and the Militarization of Public Services" and a non-linear interactive DVD entitled "Assaulting Truth". Professor Iglesias teaches courses in Constitutional Law, International Criminal Law, International Economic Law, Law and Political Economy and has published extensively in the fields of Critical Race Theory, Critical Race Feminism, and LatCit Theory.
Professor Iglesias has been a licensed private pilot since 2003. She received her Instrument Flight Rules (IFR) Rating in 2006.
Area of Expertise