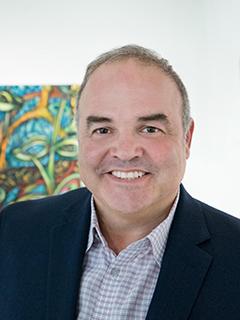 Xavier Cortada
Professor Prof. Practice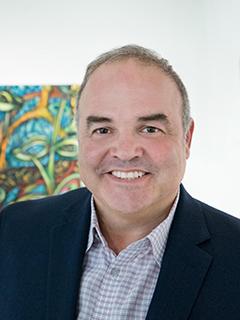 Xavier Cortada is a Cuban-American artist working across disciplines to engage communities. He serves as Professor of Practice at the University of Miami Department of Art and Art History (with secondary appointments in the university's Miller School of Medicine Department of Pediatrics and School of Law), and Artist-in-Residence at Pinecrest Gardens, where his studio, gallery, and socially engaged art practice are based. He was recently appointed by Mayor Daniella Levine Cava to serve as the inaugural Artist-in-Residence for Miami-Dade County.
His work intends to generate awareness and action around climate change, sea level rise, and biodiversity loss. Based in Miami, he has created art at the North and South poles to address environmental concerns at every point in between, as well as across 6 continents, including more than 150 public artworks, installations, collaborative murals and socially engaged projects.
The crux of Cortada's work finds itself rooted in a deep conceptual engagement of his participants. In 2006, he pioneered eco-art in Miami with his "Reclamation Project," a participatory mangrove reforestation effort. In 2018, Cortada created the "Underwater Homeowners Association" to help Miamians understand their vulnerability to rising seas. The artist received a 2022 Creative Capital Award to support his newest socially engaged art project, "The Underwater," which he began implementing in Miami's Little Havana neighborhood with over 2,000 students from his alma mater, Miami Senior High School.
The Miami artist has also worked with groups globally to produce numerous collaborative art projects, including peace murals in Cyprus and Northern Ireland, child welfare murals in Bolivia and Panama, AIDS murals in Switzerland and South Africa, juvenile justice murals and projects in Miami and Philadelphia, and eco-art projects in Taiwan, Hawaii, and Holland. 
He has also worked with a population geneticist on a project exploring our ancestral journeys within and out of Africa 60,000 years ago, with a molecular biologist to synthesize an actual DNA strand made from a sequence randomly generated by participants visiting his museum exhibit, and with botanists in participatory eco-art projects to reforest mangroves, native trees, and wildflowers.
Cortada has also been commissioned to create art for CERN, the White House, the World Bank, Florida Botanical Gardens, Miami City Hall, Miami-Dade County Hall, the Florida Turnpike, Miami-Dade Art in Public Places, Miami-Dade Housing Authority, the Frost Science Museum, Museum of Florida History, the Patricia and Phillip Frost Art Museum, among many other art, science, and government venues.
His work is in the permanent collections of the Perez Art Museum Miami (PAMM), the NSU Museum of Art in Ft. Lauderdale, the Whatcom Museum, the Patricia and Phillip Frost Art Museum, and the MDC Museum of Art + Design, among others.
Cortada has been invited to participate in artist-in-residency programs including the Home & Away Residency, Anderson Ranch, Aspen, Colorado (2022); New York Foundation for the Arts fiscally-sponsored artist (2008 and 2019); Rauschenberg Residency: Rising Waters Confab, Captiva, Florida (2015); the Kaohsiung International Container Art Festival, Kaohsiung Museum of Fine Arts, Kaohsiung, Taiwan (2011), and the National Science Foundation Antarctic Artists & Writers Program, South Pole (2006-2007). 
Painting Constitutional Law: Xavier Cortada's Images of Constitutional Rights is a book published by Brill in 2021 in which scholars of constitutional law analyzed ten of Cortada's paintings and the landmark U.S. Supreme Court cases that he portrayed in each. The contributing scholars from across the United States described the law surrounding the cases and discussed how Cortada captured those foundational decisions, their people, and their events on canvas, effectively exploring new connections between contemporary art and constitutional law.
Corporations such as General Mills, Nike, Heineken, and Hershey's have commissioned his art. Publishers like McDougal and Random House have featured it in school textbooks and publications. His work has also been featured on CNN, National Geographic TV and the Discovery Channel.
He has also been a cultural leader through his participation in the Miami-Dade Cultural Affairs Council, where he served from 2005 to 2020 — his last two as Chairman, the Florida Arts Council, where he served from 2008 to 2012 – his last two years as Vice-Chair, and South Arts, where he served from 2016 to 2019.
Cortada was born in Albany, New York. The son of Cuban exiles, he grew up in Miami from the age of three. The Latino artist holds three degrees from the University of Miami: Bachelor of Arts, College of Arts and Sciences (1986), Master of Public Administration, Miami Herbert Business School (1991), and Juris Doctor, School of Law (1991).
Education
| | |
| --- | --- |
| 1991 | J.D. , University of Miami School of Law |
| 1991 | M.A. Master of Public Administration, Miami Herbert Business School |
| 1986 | B.A. , University of Miami |