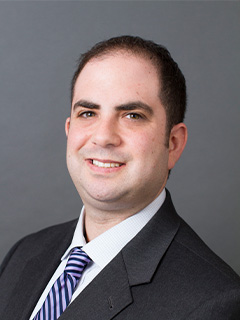 Jarrod F Reich
Lecturer in Law
Professor of Legal Writing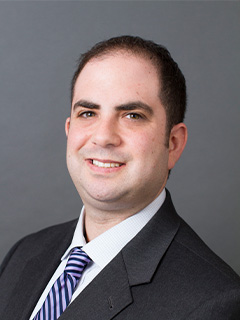 Professor Reich joined the School of Law in Fall 2020, and he teaches Legal Communication and Research. Prior to joining UM Law, he served on the faculty at the Georgetown University Law Center, where he taught Legal Practice and a Law Fellow Seminar, and where he served as a coach to the mock trial team and a facilitator for Georgetown's innovative Lawyers in Balance program. He previously taught at Florida State University College of Law and as an adjunct at the Benjamin N. Cardozo School of Law, where he taught classes in legal writing, appellate advocacy, alternative dispute resolution, and seminars for judicial and in-house externs. Additionally, while at Florida State, he won the Open Door Teaching Award for his mentorship and advising work.
Professor Reich focuses his scholarship and service on lawyer and law student well-being. He currently serves as the Chair of the AALS Section on Balance in Legal Education, his scholarship on this topic has appeared in the Villanova Law Review and Harvard Law School's Center on the Legal Profession's journal, The Practice, and he has presented on the topic throughout the nation. In addition to this scholarship, he is the co-author (with Stephen Armstrong and Timothy Terrell) of the forthcoming fourth edition of Thinking Like a Writer, the premier legal writing book for practitioners (as well as a forthcoming law school edition of the book), and has provided workshops on effective legal writing to practitioners both nationally and internationally.
Prior to joining the academy, Professor Reich spent eight years as a litigator at the firm Boies Schiller Flexner LLP, focusing his practice on complex litigation. During his tenure there, Professor Reich represented a wide range of clients in domestic and international matters—most notably, he was on the team representing the plaintiffs in Hollingsworth v. Perry, the historic case for marriage equality—and briefs on which he worked while at the firm currently appear in several legal writing textbooks. Professor Reich also clerked for Judge William J. Haynes, Jr. (ret.) of the U.S. District Court for the Middle District of Tennessee, and graduated Order of the Coif from Vanderbilt University Law School, where he was managing editor of the Vanderbilt Law Review.
Area of Expertise