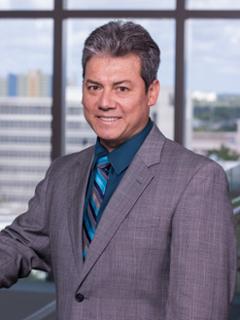 Hermes Jose Florez, M.D.
Professor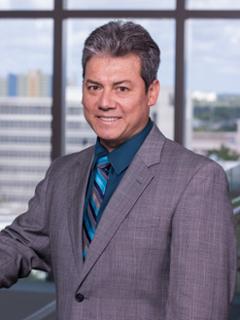 Dr. Hermes Florez is Professor of Public Health Sciences & Medicine at the University of Miami (UM) Miller School of Medicine and Director of the Geriatric Research, Education, and Clinical Center (GRECC) at the Miami Veterans Affairs (VA) Healthcare System. He is a public health physician-scientist trained in internal medicine, endocrinology, and geriatrics, as well as in epidemiology and public health. He graduated summa cum laude at the University of Zulia School of Medicine in Venezuela.
In 1996, he joined the Diabetes Prevention Program Research Group at UM and has been part of the Aging Working Group in this National Institutes of Health (NIH)-funded multi-center clinical trial. In addition, Dr. Florez is the Miami Principal Investigator of the VA-funded Million Veteran Program (MVP), the largest genomics initiative in the U.S., and Miami Principal Investigator of the NIH-funded GRADE, a comparative effectiveness research study in patients with type 2 diabetes.
He has served as National Co-Chair of the GRECC Directors Network with the purpose of coordinating initiatives among these 20 Geriatric Centers of Excellence to promote healthier aging in the US population and beyond. Dr. Florez has also served as a member of the American Diabetes Association (ADA) Professional Practice Committee, where he led the team that developed guidelines for diabetes management in older adults. At UM he currently serves as Vice Chair for the Central Institutional Review Board (IRB), Division Chief in Epidemiology and Population Health, and member of the Academic Personnel Board (advising the Provost on faculty promotion and tenure).
Dr. Florez has a research interest in the prevention and management of cardiovascular disease and diabetes and has been actively involved in the evaluation of patients at high risk for diabetes and other age-related diseases in studies funded by the Pan American Health Organization, the American Heart Association, and the International Diabetes Federation – Bringing Research in Diabetes to Global Environments and Systems (IDF-BRIDGES). He has also worked in the translation of diabetes prevention as part of the MOVE weight management program, supported by the VA National Center for Health Promotion & Disease Prevention and the Center for Disease Control and Prevention (CDC).