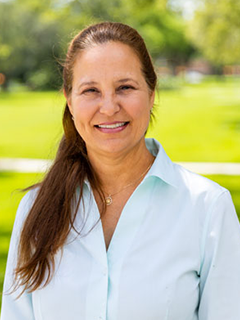 Helena M Solo-Gabriele
Professor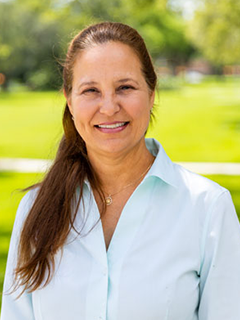 Professor, Department of Chemical, Environmental and Materials Engineering
Dr. Solo-Gabriele's research has focused on evaluating the relationship between the environment and human health. Her research has spanned diverse areas including evaluating the impacts of chemicals in the environment and evaluating the impacts of microbial contaminants in coastall zones. 
Her research on metals/pesticides has focused on quantifying the releases of wood treatment preservatives (arsenic, chromium, copper, zinc and boron), evaluating oil spill chemicals, and polychlorinated biphenyls in coastal systems. 
Dr. Solo-Gabriele's research in microbial contaminants focuses on evaluating the water - sand interface, evaluating microbial contaminants in that area and the conditions under which microbes are released from this zone.
Education
| | |
| --- | --- |
| 1987 | B.S. Civil Engineering, University of Miami |
| 1988 | M.S. Civil Engineering, University of Miami |
| 1995 | Ph.D. Civil and Environmental Engineering, Massachusetts Institute of Technology |