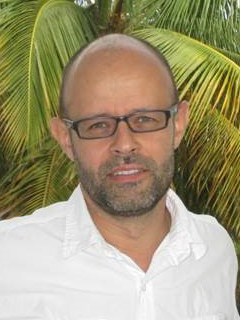 Igor Kamenkovich
Professor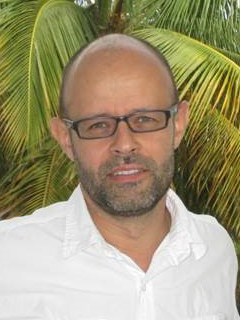 Professor, Department of Ocean Sciences - Rosenstiel School of Marine and Atmospheric Science
Igor Kamenkovich is an Associate Professor of Oceanography in the Ocean Sciences Department at the University of Miami's Rosenstiel School of Marine and Atmospheric Science. Kamenkovich is studying ocean dynamics and its role in climate, and his research has focused on mesoscale (tens to hundreds of kilometers) and large-scale (hundreds to thousands of kilometers) currents, and on how these currents influence the atmosphere. Kamenkovich combines theory, numerical models and observational data to achieve the most complete understanding of these complex processes
Education
| | |
| --- | --- |
| 1997 | Ph.D. Oceanography, Massachusetts Institute of Technology/Woods Hole Oceanographic Institution |
Career Summary
Kamenkovich has published over 40 peerreviewed scientific publications and collaborated with many prominent scientists around the World. Kamenkovich received his PhD from the Woods Hole Oceanographic Institution / Massachusetts Institute of Technology Joint Program in Physical Oceanography. After completing his postdoctoral training at the Massachusetts Institute of Technology, he worked as research faculty at the University of Washington in Seattle. Kamenkovich moved to sunny South Florida in 2007, where he joined the faculty at the University of Miami.
Awards and Leadership Positions

Kamenkovich has lead several projects funded by the National Science Foundation and National
Oceanic and Atmospheric Administration. He served on a US CLIVAR Process Study and Model Improvement Panel and co-chaired the US CLIVAR Working Group on the Southern Ocean. Kamenkovich was a convener of several sessions at major international meetings
Scientific Research

Kamenkovich uses numerical models of ocean circulation in most of his research. Some of these models are made as realistic as possible, whereas others are designed to capture only the most important processes and to make the analysis more transparent. A big advantage of the modeling approach is in the ability to change conditions and parameters in order to understand how the system operates. Whenever possible, Kamenkovich uses observational data to verify that these models represent reality and employs theory to interpret model results.
Service at UM and for the Wider Scientific Community

Kamenkovich is developing and leading a Masters of Professional Science track on Natural Hazards and Catastrophes, which is focused on assessing the risks associated with such catastrophic events as major hurricanes and earthquakes and prepares students for careers in private and civic sectors.