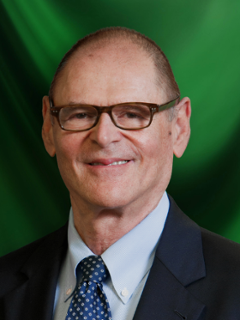 Jose Szapocznik, Ph.D.
Professor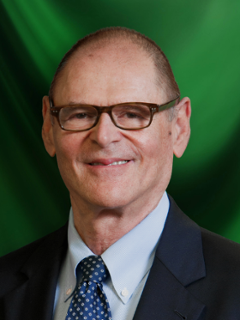 José Szapocznik, Ph.D., has received over $120 million in NIH funding.  With over 270 scholarly publications, he is Chair Emeritus of the Department of Public Health Sciences, Director of the Center for Family Studies, and Honorary Founding Director of the University of Miami-based Miami Clinical Translational Science Institute.  Szapocznik has a profound interest in the role of context in development, behavior and health outcomes, dedicating his career to studying culture, family, neighborhood and the built environments as important contexts influencing minority populations.  He pioneered the national effort to prevent and treat adolescent drug abuse and related behavior problems in Hispanic youth, developing and testing family-based, evidence-based approaches.  He has also been a pioneer in the young field of the relationship between the human-built environment and health outcomes, establishing a broadly interdisciplinary, university-wide team.  
As PI of one of 13 NIDA-funded Nodes of the National Drug Abuse Treatment Clinical Trials Network (CTN), he has been a leader in the national initiative to translate effective drug abuse treatments into clinical practice by engaging the Network's medical, community primary care and specialty drug treatment sites in conducting randomized clinical trials.  Szapocznik has held a number of policy advisory roles including membership in the NIH National Advisory Councils for NIMH, NIDA, NIMHD, and the SAMSHA Center for Substance Abuse Prevention; and was a founding member and the first behavioral scientist to be appointed to the NIH-wide AIDS Program Advisory Committee (now the National Advisory Council for the NIH Office of AIDS).  He served on Search Committees for the Directors of the FDA, NIMH, NIDA (3 times), and both SAMSHA Centers for Substance Abuse Treatment and Prevention.  Szapocznik is the Founding Chair, and chair for its first decade, of the National Hispanic Science Network on Drug Abuse. Szapocznik has mentored a large cadre of minority graduate students and junior faculty who are now in academic leadership roles. 
Research Projects
Infectious disease and public health experts weigh in on the coronavirus disease 2019
Dr. Gio Baracco, M.D.
, an infectious disease specialist at the Miami VA Healthcare System and professor at the Miller School of Medicine, provided insight on the current outbreak of the coronavirus disease 2019, or COVID-19. 
Dr. Jose Szapocznik, Ph.D.
, chair emeritus and professor of public health, also provided input during a Q&A session.
Global public health protection against the spread of infectious diseases
The Department of Public Health Sciences and the AHF Global Public Health Institute at the University of Miami will be starting a collaboration to promote international coordination on global public health matters, such as infectious disease outbreaks. 
Dr. Jorge Saavedra
 and 
Dr. Jose Szapocznik
 will be leading the efforts on behalf of the University of Miami.
MAI
Drs. Jose Szapocznik, Jorge Saavedra, and Dayana Rojas are investigating the association between the social determinants of health and HIV viral load control among persons living with HIV in Miami-Dade County. A first study conducted at the ZIP code-level found that zip codes with the lowest socioeconomic status, lowest education and least access to health insurance were the most likely to have high rates of uncontrolled HIV viral load (defined as out of treatment or detectable HIV viral load). These findings, published in the Journal of Racial and Ethnic Health Disparities, also revealed alarmingly high rates of uncontrolled HIV viral load among Black/African American persons living with HIV. While Black/African Americans represent 18.2% of the Miami-Dade County population, they represented 42% of the population of persons living with HIV, and 54% of population with uncontrolled HIV.   A follow-up study has been awarded to Dr. Rojas by the NIMHD/NIH Center for Latino Health Research Opportunities (CLaRO) at the University of Miami. To increase the accuracy of results, this follow-up study will use individual-level data for all people living with HIV in Miami-Dade County, again investigating the impact of social determinants of health on uncontrolled viral load.  The study will permit the identification of specific social and environmental characteristics that if modified could reduce health disparities, and the overall rates of uncontrolled HIV viral load in Miami-Dade County.