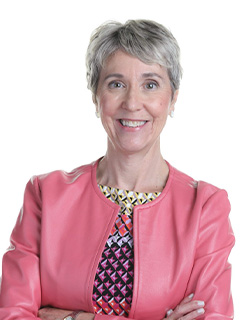 Jennifer Drechsel Bailey
Lecturer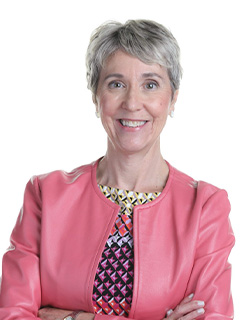 Adjunct Faculty, J.D. Program
Judge Jennifer D. Bailey has been a circuit court trial judge in Miami-Dade, Florida, for twenty-seven years.  She is the Administrative Judge for the 25-judge Circuit Civil Division, and handles a docket of Complex Business Litigation cases, and previously served in the Family and Criminal Divisions.  During the current pandemic, Judge Bailey has served as leader of the Pandemic Digital Workgroup setting up Virtual Courtrooms for Miami's state courts. Bailey planned and served as managing judge for Florida's first hybrid zoom trial.  She is serving on the Conference of Chief Justices/Conference of State Court Administrators' national Pandemic Rapid Response Team Civil Courts committee on technology and civil recovery committees.
Judge Bailey serves on the Board of Governors of Directors of the National Center for State Courts and on the Board of Advisors for the Institute for the Advancement of the American Legal System (IAALS) and the NCSC Institute for Court Management.  She is a member of the Florida Commission on Trial Court Performance and Accountability and earned her L.L.M. in Judicial Studies at Duke University Law School in 2018, where she wrote her thesis on "Why Don't Judges Case Manage?"  From 2013-2016, Bailey chaired the Court Operations subcommittee of the Civil Justice Initiative, a task force created by the Conference of Chief Justices to evaluate and recommend best practices to reduce cost and delay in state civil courts.  She chaired the Florida Supreme Court Residential Mortgage Foreclosure Task, served as Dean of the Florida College of Advanced Judicial Studies, served as Chair of the Florida Bar Civil Procedure Rules Committee and on the Florida Supreme Court Civil Jury Instruction and Business/Contracts Jury Instruction Committees.  She is focused on how to innovate in courts, including recently in court technology, data quality, case management, and discovery protocols for natural disaster cases.
Judge Bailey has taught as faculty/presenter for the NCSC, CCJ, COSCA, NACOM, Florida New Judge's College, the Florida College of Advanced Judicial Studies, and for the Florida Conference of Circuit Court Judges.  She has received multiple awards for her service, including 2015 Florida Jurist of the Year from the Florida chapter of the American Board of Trial Advocates and the Equal Justice Judicial Leadership Award from Legal Services of Greater Miami in 2011.
Education
| | |
| --- | --- |
| 2018 | LL.M Judicial Studies, Duke University Law School |
| 1983 | J.D. , University of Georgia School of Law |
| 1980 | B.A. , University of Georgia |