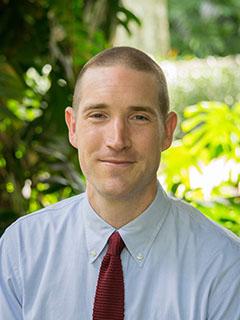 Karl A Gunther
Assoc. Professor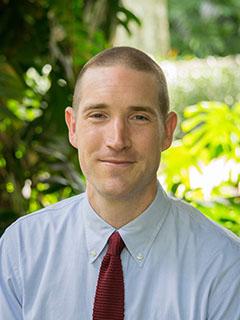 Karl Gunther is Associate Professor of History at the University of Miami. He earned his B.A. in Philosophy and History from Wheaton College (IL) and his M.A. and Ph.D. in History from Northwestern University. Before joining the History Department at the University of Miami in 2008, he taught for one year as a Lecturer in History at Rice University.
Gunther's research focuses on the religious and intellectual history of early modern England. His first book, Reformation Unbound: Protestant Visions of Reform in England, 1525-1590 (Cambridge University Press, 2014) was a finalist for the Royal Historical Society's Whitfield Prize and the Runner-up for the American Society of Church History's Brewer Prize. He has published articles in Past & Present, The Journal of Ecclesiastical History, Archiv für Reformationsgeschichte, Reformation, and History Compass and he has contributed chapters to books on Freedom of Speech, 1550-1850 (2020) and Early Modern Literature and England's Long Reformation (2021). He was elected a fellow of the Royal Historical Society in 2015 and served as President of the Southern Conference on British Studies from 2015-2017.
He is currently in the final stages of completing his second book, entitled Wrong! Responding to Error in the English Reformation. The Reformation was a polarizing experience, producing intense disagreements at all levels of society about the most important issues in people's lives. Focusing primarily on the early decades of the English Reformation, the book examines the ways in which English people made sense of these profound disagreements. How did they explain the fact that seemingly intelligent people could be so profoundly wrong about issues of the utmost importance, issues about which most partisans claimed that the truth was obvious? How did they respond to the even more challenging problems posed by disagreements within their own camps? What did people think should happen to those who proved to be intransigently wrong and how did they respond to what they regarded as mistreatment of the errant? By answering these questions, Wrong! sheds new light on the ways in which early modern English people responded to their era's deep disagreements, highlighting the creativity, challenges, and ironies of their attempts to navigate a deeply polarized world. Gunther has also begun work on a third book, My Simple Opinion: Lay Belief and the Bible in the Reign of Henry VIII, a study of the manuscript biblical commentaries written by Sir Anthony Cope, an Oxfordshire gentleman and a member of Queen Katharine Parr's household. Cope's commentaries allow us to study the way that an elite layman read the Bible and, in the process, constructed his own bespoke theological synthesis during the troubled early years of the English Reformation.
Gunther has served in a variety of administrative capacities at the University of Miami. From 2017-2022, he was the Department of History's Director of Undergraduate Studies, overseeing all aspects of the undergraduate program and co-creating a new BA/MA degree program. He was an elected member of the University Graduate Council and currently serves as chair of the Faculty Senate's Student Affairs Committee. For more than a decade he was a co-convener of the Medieval and Early Modern Studies Research Group and he currently serves as the coordinator of the interdisciplinary Medieval & Early Modern Studies Graduate Concentration.
Teaching
HIS 131: Europe from Antiquity to 1600
HIS 328: Reformation Europe
HIS 332: England, 1485-1688
HIS 391: The History of Everyday Life
HIS 538: Tudor Political History
HIS 538: Tolerance and Intolerance
HIS 597: History Honors Seminar I
HIS 598: History Honors Seminar II
HIS 631: The Reformation
HIS 645: Early Modern Europe Field Seminar
HIS 721: Historiography
HIS 722: Dissertation Prospectus Seminar
FPR 191: Religious Liberty from Socrates to Hobby Lobby (first-year student seminar)
Education
| | |
| --- | --- |
| 2007 | Ph.D. , Northwestern University |
LIST OF SPECIALTIES: Early Modern Europe; Britain; History of Christianity; Intellectual History
Publications
Reformation Unbound: Protestant Visions of Reform in England, 1525-1590 (Cambridge University Press. 2014 ). [Link]