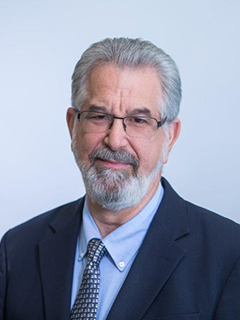 Kenneth W Goodman
Professor
DIRECTOR, INSTITUTE FOR BIOETHICS AND HEALTH POLICY
CO-DIRECTOR, UNIVERSITY ETHICS PROGRAMS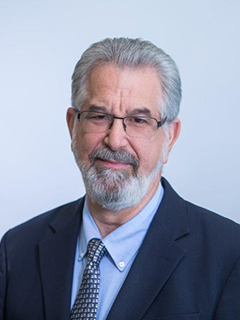 Kenneth W. Goodman, Ph.D., FACMI
Kenneth W. Goodman is founder and director of the University of Miami Miller School of Medicine's Institute for Bioethics and Health Policy and co-director of the university's Ethics Programs. The Ethics Programs have been designated a World Health Organization Collaborating Center in Ethics and Global Health Policy, one of eight in the world.
He is a co-founder of the North American Center for the Study of Ethics and Health Information Technology, a partnership with the Center for Bioethics at Indiana University.
Dr. Goodman is a Professor of Medicine at the University of Miami with appointments in the Department of Philosophy, Department of Health Informatics, Department of Public Health Sciences, Department of Electrical and Computer Engineering, School of Nursing and Health Studies and Department of Anesthesiology.
He is past chair of the Ethics Committee of AMIA (American Medical Informatics Association), for which organization he co-founded the Ethical, Legal and Social Issues Working Group. He is a Fellow of the American College of Medical Informatics, the only philosopher or ethicist to be elected. He is past chair of the American College of Epidemiology's Ethics Committee.
In Florida, he directs the Florida Bioethics Network, chairs the UHealth/University of Miami Hospital Ethics Committee and the Adult Ethics Committee for Jackson Memorial Health System; he is vice chair of the Sylvester Comprehensive Cancer Center/ the University of Miami Hospital and Clinics Ethics Committee.
Dr. Goodman's research has emphasized issues in health information technology, including bioinformatics or the use of computers in genetics, and in epidemiology and public health. His new book, Ethics, Medicine, and Information Technology: Intelligent Machines and the Transformation of Health Care, is forthcoming from Cambridge University Press. He has edited a book on the Terri Schiavo case for Oxford University Press, published a book about ethics and evidence-based medicine for Cambridge University Press, co-authored a book of case studies in ethics and health computing for Springer-Verlag and co-authored another volume of case studies, in ethics in public health, for the American Public Health Association. He has also co-authored a book on artificial intelligence, edited a book on ethics and medical computing, co-edited a volume on artificial intelligence, and published and presented numerous papers in bioethics, including end-of-life care, the philosophy of science, and computing.
Currently funded work includes directorship of the ethics component of the University of Miami's Clinical and Translational Science Institute. Recent grants include an NIH/Fogarty International Center grant to help expand research ethics education around the Americas. He has led a Robert Wood Johnson Foundation-funded project to identify and address ethical issues in the use of electronic personal health records.
Perform search on PubMed.