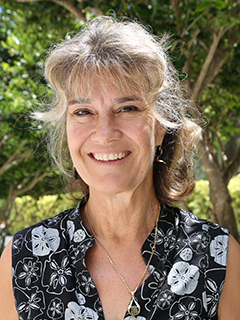 Kathleen Sullivan Sealey
Professor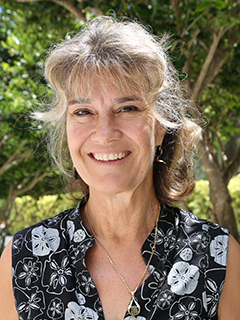 RESEARCH INTERESTS
My research over four decades has been governed by the laws of thermodynamics –specifically the balance and transformations of matter and energy.  My experiences have grown into three current major research areas for the past decade: a) Coastal Restoration Ecology, b) Coastal ecosystem services and c) Small Island development and sustainable finances. The University of Miami provides a distinct geography to connect institutions, individuals, and ideas across the Americas and throughout the world; my research aims to link local research in South Florida to hemispheric challenges in coastal system management. My research also seeks to build collaborative, problem-based inquiry addressing complex challenges facing society while maintaining ecological functionality.
Education
| | |
| --- | --- |
| 1982 | Ph.D. Marine Biology Scripps Institution of Oceanography, University of California-San Diego |
| 1978 | B.S. Biology University of Notre Dame |
Professional Experience
| | |
| --- | --- |
| 1992 - | Research Diver, NOAA |
| 1986 - | Research SCUBA Diver, University of Miami |
| 1990 - | National Science Foundation Short Course in Oceanography, University of San Diego, La Jolla, California. |
Honors & Acknowledgements
GRANTS AND FUNDING
ULINK PHASE I Funding through August 2019: Next generation of coastal structures: Incorporating ecology, engineering, economics, community, and aesthetics for a changing ocean. January – August 2019. $40,000 for team.
Florida Keys Water Quality, benthic diversity and residential canal remediation. Monroe County, Florida. 2018.  PI: Sullivan Sealey ($860,633).
What has happened to our Coasts?  Hurricane Matthew Impacts on The Bahamas. Waitt Foundation, Ocean Conservation Rapid Response Grant (2016) PI: Sullivan Sealey ($14,980).
Exploration of Coastal La Guajira peninsula: Colombia's unique upwelling and seagrass environments for juvenile green sea turtles. National Geographic Society Exploratory Grants. 2016. Co-PIs: Vasquez and Sullivan Sealey. ($15,000)
Surviving Miami: Dynamics of Floods and Finance in relocate or rebuild scenarios.  University of Miami Pilot Project College Arts and Science. 2014. PI: Sullivan Sealey ($6000).
Organizing Committee Member - NOAA NMFS Office of Habitat Backreef Initiative 1999 to date
"Principal Investigator of the Year" for 2003, Earthwatch Institute, Maynard, Mass - November 2003.
Selected to National Park Management Planning Team, Bahamas National Trust - July 2003
Elected to Council of International Society for Reef Studies - October 2000
Nominated for the Pew Scholars Program in Conservation and the Environment - 1994.
Florida Keys Regional Marine Laboratory State Advisory Board. Selected member of 5-person state board 1990 - 1992.
National Admissions Advisory Board, University of Notre Dame, Notre Dame, Indiana, 46556. Selected 1988 to 2002
Board of Trustees, University of Notre Dame, Notre Dame, Indiana 46556. Elected three-year term 1984-1987.
Astronaut Candidate Interviewee. 1987, 1984. NASA-Johnson Space Center, Houston, Texas.
Best student paper in Ichthyology. Southern California Academy of Science Meetings. 1982.
F. Earl Durham, Jr. Award. Best student paper presented at the Southern California Academy of Science Meetings. 1981
LIST OF SPECIALTIES: Conservation and Restoration Biology | Tropical Biology
Publications
Huffard, CL, S Von Thun, AD Sherman, K Sullivan Sealey, KL Smith "Pelagic Sargassum community change over a 40-year period: temporal and spatial variability" (Marine Biology. 2014).
Sullivan Sealey, K, VN McDonough, and KSLunz "Coastal impact ranking of small islands for conservation, restoration and tourism development: A case study of The Bahamas" 88-10191 (Ocean & Coastal Management. 2014).
Vasquez-Carrillo C, Sullivan Sealey K. "Diversity and Extent of Coastal Submerged Aquatic Vegetation in an Unexplored Coastal Upwelling Region of the Caribbean Sea. " Int J Biodivers Endanger Species (2018).
Sullivan Sealey, K, R K Burch and P Binder. "Financial Drivers of Land Use Change. " Anthropocene (2018).
Sullivan Sealey KM, V. Paul, G.W. Smith and S. Slingsby. "Stressors and Disturbance Regimes on Back Reef Systems: Scale and Scope from Natural and Anthropogenic Sources." Journal of Oceanography and Marine Research. (2017).
Sullivan Sealey, K. and E. Strobl. "A hurricane loss risk assessment of coastal properties in the Caribbean: Evidence from The Bahamas. " Ocean and Coastal Management. (2017).
Ltifi, A., Saidi, N., Rabhi, M., Sealey, K. S., Hafiane, A., Smaoui, A. and Abdelly, C. "Spatial and Temporal Variation of Parameters in Wadi Andlou, Tunisia-Pollution by Pulp Mill Discharge" (2017).
Sealey, K. S. and J. Patus. "Resources, Methods and Effort associated with ESI Mapping of the Bahamian archipelago for Great Exuma, Bahamas. " Journal of Coastal Research. (2015).
Bernal, N. A., D. L. DeAngelis, P. J. Schofield, and K S. Sealey. "Predicting spatial and temporal distribution of Indo-Pacific lionfish (Pterois volitans) in Biscayne Bay through habitat suitability modeling." Biological Invasions (2014).
Sealey, K.S. and J. Smith. "Recycling for small island tourism developments: Food waste composting at Sandals Emerald Bay" Journal of Resources (2014).