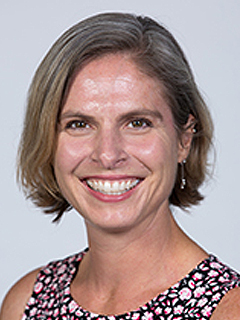 Natalie N Barefoot
Lecturer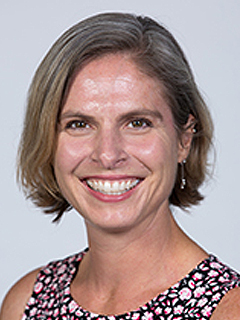 Director, Environmental Justice Clinic; Lecturer in Law & Faculty Scholar, Abess Center for Ecosystem Science and Policy
J.D., 2005, University of Miami School of Law
B.Accy., 1997, The George Washington University

Natalie Barefoot is the Practitioner in Residence and Lecturer in Law for University of Miami School of Law's Environmental Justice Clinic. She teaches clinical classes and is the clinic's supervising attorney managing projects ranging from toxic torts to policies and practices that inequitably affect low-income and minority communities in Florida. 
Before joining the University of Miami Environmental Justice Clinic and faculty, Natalie Barefoot was the Executive Director of Cet Law where she worked to further the protection of cetaceans (whales, dolphins and porpoises) and their ocean and freshwater habitats. Her work took her around the world to places such as Dominica, Tonga, the Azores, the United States and Canada where she worked with whale-watching economies, governments, and not-for-profits to promote healthy, robust and respected cetacean populations through, for example, developing responsible whale watching regulations, understanding climate change and whales, and establishing whale sanctuaries and marine protected areas. Barefoot continues to support projects with Cet Law and brings her practical field experience back to the classroom.
Prior to Cet Law, she worked with the United Nation Environmental Programme's (UNEP) Post Conflict and Disaster Management Branch in Geneva, Switzerland as a programme officer specializing in general legal and environmental law issues. At UNEP she managed projects integrating environmental issues into existing global governance frameworks as well as creating legal and regulatory frameworks in response to disasters or conflicts at the country-level, such as in Côte d'Ivoire and Nigeria. In addition, she provided legal counsel to the branch's leadership and was the focal point for addressing the legal protection of the environment during armed conflict.
Preceding her time at UNEP, Barefoot was an attorney with Hogan Lovells, LLP in their Miami office, focusing her law practice on environmental law, as well as environmental, appellate and commercial litigation in U.S. state, federal and appellate courts. She was a core member of the legal team representing the State of Florida which handled multi-district litigation involving interstate and federal water disputes (known as the "Tri-State Water Wars") implicating various laws including the Endangered Species Act, National Environmental Policy Act, Water Supply Act, Coastal Zone Management Act, and others. The legal team was recognized as South Florida's Most Effective Lawyers (Environmental) in 2009.
In 2005, Professor Barefoot earned her J.D. from the University of Miami School of Law, where she was the Executive Editor of the University of Miami Law Review and a Miami Scholar.
Before embarking on a career as an attorney, Barefoot worked with Pact, Inc., an international not-for-profit organization, and was based in Washington, DC for two years and then in Harare, Zimbabwe for four years. In Zimbabwe, Barefoot, as part of a two-person team, established the USAID-funded Zimbabwe American Development Foundation which provided capacity building for local organizations advocating for changes in the law through Parliament. Her work later expanded to USAID's Office of Transition Initiatives managing grants targeted at supporting democratic institutions and processes in Zimbabwe.
She is a Member of the IUCN World Commission on Environmental Law and on the Whale Heritage Steering Committee of the World Cetacean Alliance. She is a certified PADI Divemaster, AIDA 2 freediver, guides paddleboard and kayak trips in the Florida keys, participates in beach cleanups and volunteers as a diver for Coral Restoration Foundation.