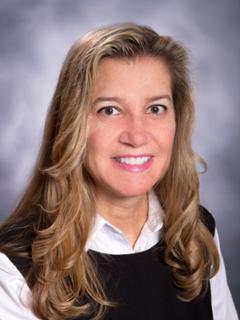 Noella A Dietz
Voluntary Associate Professor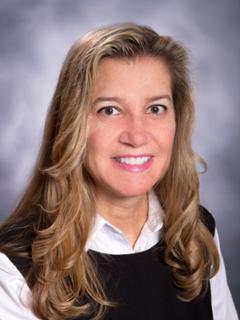 Dr. Dietz is a Voluntary Associate Professor in the Department of Public Health Sciences (DPHS) and the Corporate Director of the Research Institute at Broward Health. Dr. Dietz's research interests are in the area of tobacco control, cancer prevention and control, health disparities, and program evaluation, with specializations in survey research-based cross-sectional and longitudinal study designs as well as qualitative methodology. She has been awarded a number of grants to study tobacco use behaviors among various populations. For example, Dr. Dietz examined the termination effects of two successful anti-tobacco programs on youth tobacco behaviors (Journal of the American Medical Association 2004; 291(20):2422-2423; Preventing Chronic Disease 2010; 7(3):1-4). With the restoration of Florida's tobacco control funds, she was selected by the Florida Department of Health as the Principal Investigator leading a multi-disciplinary research team evaluating the Tobacco Free Florida (TFF) prevention/cessation campaign (2008-2010) targeting youth, young adults, and adults. This was one of the first campaigns to specifically target the young adult population; as such, her work showed correlates of smoking among young adults and factors favorably affecting their cessation rates (Drug and Alcohol Dependence 2013; 130(1-3):115-121; American Journal of Preventive Medicine 2013; 57(5):690-695).
Her past work also focused on measurement of prevalence rates for various tobacco products to understand fluctuations in population estimates as well as understanding how youth and young adults assimilate pro-tobacco and e-cigarette messaging. The data suggest youth self-reported smoking behaviors are influenced by survey modality and are affected by changes in social/normative factors (Drug and Alcohol Dependence 2015; 149:264-267). These findings raise concerns about data accuracy estimating tobacco use behaviors, with the ramifications for inaccurate prevalence data including flawed decision-making regarding the design and implementation of effective anti-tobacco programs across the US. Further, dramatic increases in e-cigarettes use and the absence of strong anti-messaging on these products necessitates the need for an accurate understanding of how youth perceive and use e-cigarettes to prevent further uptake and nicotine addiction.
Finally, Dr. Dietz has worked with a multi-disciplinary research team in tobacco control focusing on studies of smoking cessation and secondhand smoke (SHS) exposure. Dr. Dietz was a Co-Investigator on a variety of SHS and smoking cessation studies. She worked to examine SHS exposure prevalence, validation, and health effects of SHS exposure on a population-based sample of nonsmoking adults residing in Florida. Further, she worked as a Co-Investigator on a Team Science project that conducted a comprehensive study of tobacco-associated cancers in Florida (Journal of Carcinogenesis 2011;10:1-7). Additionally, Dr. Dietz also was a Co-Principal Investigator on a multi-disciplinary research team investigation where the documented burden of tobacco use in South Florida led to the development of a community-wide smoking cessation intervention targeting a medically at-risk population (Journal of Smoking Cessation 2012; 7(2): 89-95). Finally, her qualitative training also has allowed Dr. Dietz to be involved in a number of qualitative studies (Women and Health 2017; August 14:1-7; Journal of Smoking Cessation 2018; In Press). Dr. Dietz continues to devote her research efforts to the field of tobacco control and mentoring students in the Public Health program.