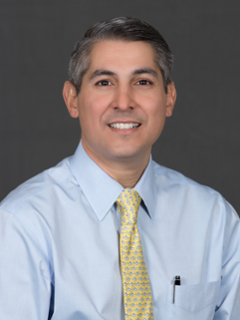 Nelson Arboleda
Associate Professor, Educator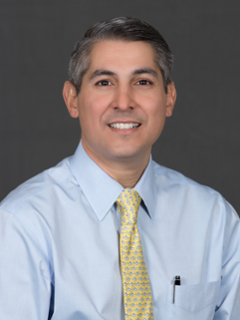 Field of Interest: Global Health
Dr. Nelson Arboleda is an Associate Professor of Global Health spearheading courses in our Department of Public Health Sciences that provide students insights into global public health challenges faced primarily in developing countries.  Through his subject matter expertise, he introduces and mentors students on public health, focusing on addressing global health outbreaks & priorities, building stronger-sustainable health systems & economies, and promoting health equity.  
Dr. Arboleda is the Director of the Office of the Americas within the Secretary's Office at the Department of Health and Human Services. In this role he serves as the Secretary's senior point of contact for interaction with the Americas region, which includes North, Central, South America and the Caribbean.
In his previous role, as the Country Director at the Centers for Disease Control and Prevention in the Dominican Republic (CDC-DR), he led the overall efforts of CDC's programs as they relate to PEPFAR, vector-borne diseases, pandemic and seasonal influenza, emerging infectious diseases (Zika, Chikungunya), outbreak investigations, HIV/AIDS, Tuberculosis, emergency preparedness and response, laboratory systems and migrant health. Prior to this position, he was the CDC Regional Director in Central America (based in Guatemala City from 2009-2015) where he led an integrated approach to unify the US government's investments in global health and established the five-year partnership framework within the US President's Emergency Plan for AIDS Relief (PEPFAR). This strategy was jointly implemented with the Ministers of Health and the Commission of Ministries of Health of Central America (COMISCA).
Dr. Arboleda received his training in Public Health at the University of Miami and the Harvard Kennedy School of Government and joined the CDC in 2004 as an Epidemic Intelligence Service (EIS) officer with the Bioterrorism Preparedness and Response Program within the National Center for Infectious Diseases.  He has worked with the National Center for Preparedness, detection, and Control of Infectious Diseases (CDC) leading the Vaccine Safety Office's efforts on Pandemic Preparedness and Emergency Response; as well as steering the Vaccine Adverse Event Reporting System (VAERS) in conjunction with the FDA.  His global health assignments include a secondment to WHO with the polio eradication initiative in Madhya Pradesh, India; the consolidation of the national health surveillance system in Honduras; as a program development delegate in Venezuela and Colombia with UNICEF, and injury and violence prevention efforts in Bosnia-Herzegovina.  He was also selected as the Commander of the Zika Unified Command Group (UCG) in Puerto Rico under the National Security Council (NSC) at the White House.  
He has published, authored and co-authored numerous articles in various scientific fields; and has received multiple awards, including the "Rock of the Month" award by CDC's Chief Science Officer.