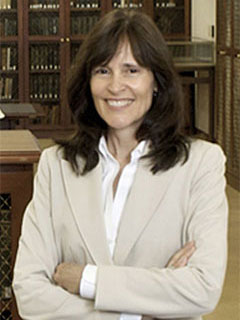 Norma Sue Kenyon, Ph.D.
Professor
Chief Innovation Officer, Miller School of Medicine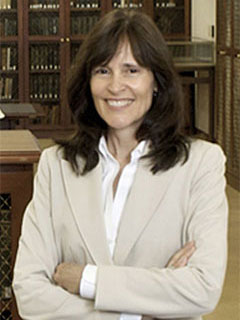 Vice Provost for Innovation
Norma Sue Kenyon, Ph.D., Martin Kleiman Professor of Surgery, Microbiology and Immunology and Biomedical Engineering, became Vice Provost for Innovation in June 2012.  In this role, she serves as the primary liaison for University faculty and program staff to investigate opportunities for disclosure, patent protection, funding and commercialization of their scientific work and has responsibility for catalyzing interdisciplinary innovation across departments, institutes and schools in areas where the University has intellectual property outcomes with the potential for broad and far-reaching benefits.  Dr. Kenyon has strategic and management responsibility for the Intellectual Property Strategy and Licensure office. 
Utilizing clinically relevant transplant models, and as a co-investigator on multiple clinical trials for patients with type 1 diabetes, she and her team have focused on ways to transplant insulin producing islet cells without the need for life-long anti-rejection drugs, including the incorporation of stem cells into transplant protocols to enhance islet engraftment and survival.  She has received research funding from the National Institute of Allergy and Infectious Disease (NIAID), the National Institute of Diabetes, Digestive and Kidney Diseases, the Juvenile Diabetes Research Foundation International, the Diabetes Research Institute Foundation and several industry collaborators.  She has served as Chair for Immunology in the NIH funded Type 1 Diabetes TrialNet and the Clinical Islet Transplant consortiums and is a member of the NIAID council.  In addition to her academic pursuits, Dr. Kenyon has served as a scientific advisor to the Food and Drug Administration and as Senior Associate Dean for Translational Science at the Miller School of Medicine.  She is currently Chief Innovation Officer and Director of the Wallace H. Coulter Center for Translational Research at the Miller School.  Kenyon earned her undergraduate degree from Duke University and her Ph.D. from Virginia Commonwealth University, followed by post-doctoral positions at UCLA and the University of Miami.  She left academics to work for Coulter Corporation early in her career but ultimately returned to pursue type 1 diabetes research.