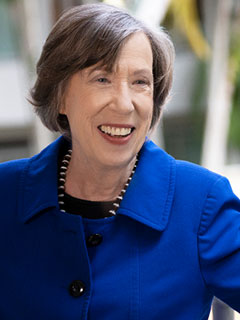 Nell Jessup Newton
Dean, Academic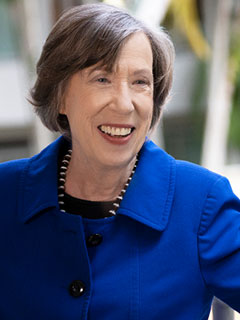 About the Dean
Nell Jessup Newton is Interim Dean of Miami Law and a Visiting Professor. Prior to this role Professor Newton served as the 10th dean from 2009 to 2019 of Notre Dame Law School where she is a tenured member of the faculty. Preceding Notre Dame, Professor Newton served as the dean at UC Hastings, and the law schools of the University of Connecticut and the University of Denver. During her decade as dean at Notre Dame, the school built curricular strengths in business and international law as well as intellectual property.
Under her leadership at Notre Dame, she launched new clinical programs to assist the underserved, new specialized courses of study in law and policy, as well as dual degree and interdisciplinary programs. During her tenure, the school also doubled its externship offerings, expanded LLM programs to include foreign lawyers wishing to study both in the U.S. and the U.K., and grew its international curriculum to include a program in global law and exchange programs with half a dozen universities across Europe, Asia, and Latin America.
Beyond her accomplishments as dean, Professor Newton is a renowned scholar of Indian Law and the editor in chief of the only treatise on the subject, Cohen's Handbook of Federal Indian Law. She has served as a member and chair of the Board of Trustees of NALP's Foundation for Law Career Research and Education, and on several committees examining legal education issues for the American Bar Association, the Association of American Law Schools, and the Law School Admission Council.