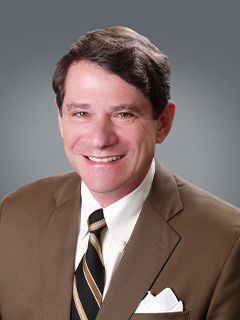 Peter A Carfagna
Lecturer
Adjunct Faculty; Co-Director, Sports Law Track - Graduate Program in Entertainment, Arts and Sports Law LL.M.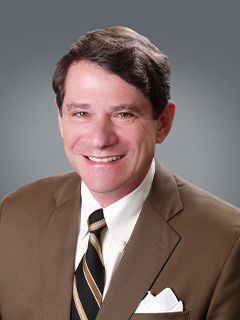 Peter A. Carfagna is Chairman/CEO of Magis, LLC, a privately owned sports marketing, management and investment company, including family ownership of the Lake County Captains, Cleveland Indians Class A Affiliate.  He has also been the Managing Member of LLC's affiliated with many Major League Baseball teams, including the Boston Red Sox; Seattle Mariners; Houston Astros; and the Arizona Diamondbacks.  
From 1994-2005, he served as Chief Legal Officer & General Counsel of International Management Group (IMG), and was Senior Partner at Jones Day LLP before that, during which time he worked as outside counsel to the Cleveland Browns and Cleveland Cavaliers' ownership groups.
Carfagna graduated summa cum laude and Phi Beta Kappa from Harvard College, having also played Varsity Football.  He was then a Rhodes Scholar at Oxford, graduating M.A. with Honours in Jurisprudence/Law.  He then graduated from Harvard Law School magna cum laude, where he studied under Professor Paul J. Weiler, the "Father of Sports and the Law" at Harvard.
Since being appointed by then-Dean Elena Kagan as the Covington Burling Distinguished Visitor in 2006, Carfagna has alternated teaching 3 Sports Law Courses at Harvard Law School, each of which has been published as a casebook: 1. Representing the Professional Athlete (2nd Ed. West 2014); 2. Examining The Legal Evolution of America's 3 'Major Leagues' (3rd Ed. West 2017); and 3) Negotiating and Drafting Sports Venue Agreements (West 2016). 
At Harvard Law School, he is Faculty Advisor to the Harvard Law School's Committee on Sports and Entertainment Law and its Journal on Sports and Entertainment Law.  He is also Faculty Supervisor of Harvard Law School's Sports Law Clinical Program, responsible for 20+ sports law clinicals each school year with the NFL, MLB, Boston Celtics, Boston Red Sox, New England Patriots, Brooklyn Nets, CAA, Excel Sports Agency, Special Olympics and the Carolina Panthers, among others.
Carfagna also serves as a Visiting Professor and Director of the Sports Law Track in Miami Law's Entertainment, Arts and Sports Law LL.M. program at the University of Miami in the Spring Term, where he offers many of the same courses that he teaches at Harvard. He also Co-Supervises their Sports Law LL.M. Practicum Program, and Chairs the University of Miami's Sports Law Advisory Committee.
He also serves as Co-Director of the Great Lakes Summer Sports and Entertainment Law Academy, a Joint Program sponsored by Case Western Reserve and Cleveland State University Law Schools.
Carfagna has served on the Midwest Region/Chicago-based Selection Committee for the Rhodes Scholarship, and currently serves on the Board of the Concussion Legacy Foundation and the Ladies Professional Golf Association.  He is also a former Elected Director of the Harvard Alumni Association and the Association of American Rhodes Scholars.  He has served the HAA as a Member of the Nominating Committee for the Harvard University Board of Overseers.
He and his wife Rita, and their 4 adult children, reside in the Cleveland, Ohio area.
Education
| | |
| --- | --- |
| 1979 | J.D. magna cum laude, Harvard Law School |
| 1977 | M.A. Honours in Jurisprudence/Law, Oxford University |
| 1975 | A.B. summa cum laude, Phi Beta Kappa , Harvard University |