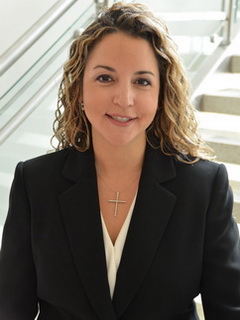 Patricia Larrieu Briones
Asst. Professor of Clinical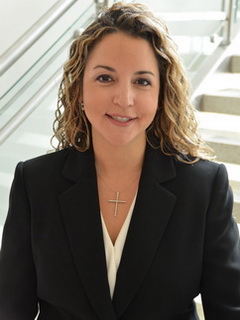 Profile:
Dr. Patricia Larrieu Briones is a board certified Family Nurse Practitioner with over 15 years of practice experience in primary care and varying specialty areas.  Her Hispanic heritage is central to her communication and practice. Not only has Dr. Briones grown up in a culturally diverse environment, but she has also educated providers and practiced amongst a culturally diverse faculty at the University of Miami School of Medicine giving her the experience and appreciation of integrating cultural diversity in patient care and teaching. Dr. Briones is focused on providing evidenced based care to her patients; she is also passionately dedicated to translating quality evidenced based practice to her students.
She has expertise in caring for patients with end stage renal disease, acute and chronic co-morbid conditions, and performing interventional endovascular procedures. She currently practices in an outpatient retail setting as well as at The University of Miami's Brain and Spinal Institute, where she cares for patients with neurological and spinal disorders. As a result of her diverse clinical background, her focus is on health promotion and disease prevention strategies.
Dr. Briones has authored and co-authored several published abstracts, posters, and papers in journals such as Seminars in Dialysis, Kidney International, Dialysis & Transplantation, and the Nephrology Nurses Journal. In addition, she has lectured extensively nationally and internationally. She has participated in a number of research projects and educational seminars at the University of Miami Miller School of Medicine, including the production of educational material for patients with kidney disease. She also participated in creating an International Academic Exchange in Nephrology, which provided education to physicians from Central and South America. The Florida Nurses Association recognized her leadership in 2013; she was awarded the Undine Sam's Scholarship. In 2014 Dr. Briones was featured in newspaper articles nationwide.  She was interviewed regarding the expansion of prescription privileges for Nurse Practitioners in Florida.
Credentials
Patricia Larrieu Briones, DNP, ARNP, FNP-BC