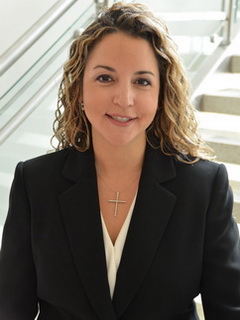 Patricia Larrieu-Jimenez
Associate Professor of Clinical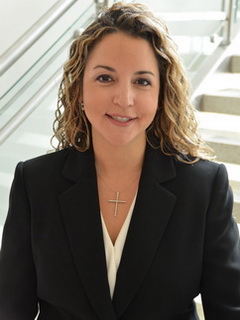 Credentials:
DNP, APRN, FNP-BC, CHSE
Profile:
Fields of Interest: Simulation, Nursing Education and Clinical Practice; Neurosurgery, Renal Disease, Chronic Disease Management & Practice Improvements

Patricia Larrieu-Jimenez (formerly Briones) is Associate Professor of Clinical at the University of Miami School of Nursing and Health Studies. Born and raised in Miami, FL, and a longtime Miami Hurricane, Dr. Larrieu-Jimenez received her Bachelor of Science in Nursing (BSN) at the University of Miami (1998), master's in nursing (MSN) at Barry University (2000), and a doctorate in nursing (DNP) at the University of Florida (2014). She has worked at UM since 2001, starting as a nurse practitioner at the University of Miami Miller School of Medicine (MSOM).

Dr. Larrieu-Jimenez has 20-plus years of professional clinical experience in varying acute and chronic care settings. She is board certified by the American Nurses Credentialing Center as a Family Nurse Practitioner and by the Society for Simulation in Healthcare as a Certified Healthcare Simulation Educator. At MSOM, she has cared for patients in a range of specialties including orthopedic oncology, family medicine, nephrology, interventional nephrology, and neurological surgery. She remains an active provider, currently practicing in MSOM's Department of Neurological Surgery.

Dr. Larrieu-Jimenez has taught across the nursing curriculum from BSN to DNP. Her primary focus is on the graduate program, where she teaches in the Family, Adult, Acute, and Nurse Anesthesia Nurse Practitioner Program, including simulation and health assessment/skills lab. As director of the Graduate Simulation Taskforce, she is responsible for organizing, running, and teaching simulation in the family and adult nurse practitioner programs. Dr. Larrieu-Jimenez has created educational programs and patient education material and has solicited grant funds to create an international educational exchange program. Her scholarly focus is translating evidence-based medicine into the didactic arena to educate and mentor the new generation of providers.