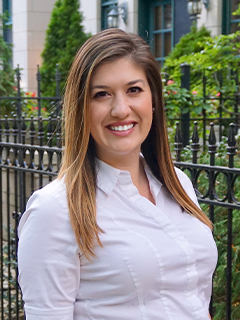 Patricia I. Moreno, Ph.D.
Assistant Professor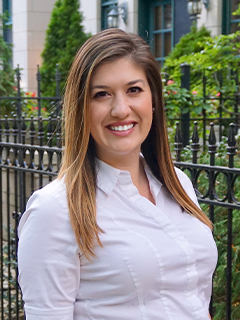 Field of Interest: Cancer Control & Survivorship
Patricia I. Moreno, PhD is an Assistant Professor in Department of Public Health Sciences at the University of Miami Miller School of Medicine and Lead of Evidence-Based Survivorship Supportive Care at the Sylvester Comprehensive Cancer Center. Dr. Moreno received a BA in Psychology & Spanish-Hispanic Studies from the University of Texas at Austin and an MA/PhD in Clinical Psychology from the University of California, Los Angeles (UCLA). She completed an APA-accredited internship in Cancer Behavioral Symptom Management and Support at the Duke University School of Medicine and an NCI-funded T32 post-doctoral fellowship in Cancer Control and Survivorship at the Northwestern University Feinberg School of Medicine. 
The overarching aim of Dr. Moreno's research is to understand the significant challenges faced by patients coping with cancer and improve outcomes across the cancer continuum through patient-centered healthcare and tailored, empirically-supported interventions. Her interests include resilience, metastatic disease, and supportive care needs, as well as psychoneuroimmunology and the pathways through which psychosocial factors influence stress biology. She is particularly interested in moving beyond a singular focus on distress and symptom reduction in order to elucidate the unique effects of protective psychological processes, such as purpose and meaning in life, acceptance, and positive emotion, on quality of life and health outcomes in cancer survivors. Due to persistent disparities experienced by racial and ethnic minorities, a primary area of Dr. Moreno's research focuses on identifying factors that can be targeted to improve quality of life and health outcomes among Hispanics/Latinos and other underrepresented, underserved individuals.
In addition to her research activities, Dr. Moreno is a bilingual licensed clinical psychologist with more than ten years of clinical experience and more than seven years of experience providing evidence-based care to cancer survivors and their family members across three NCI-designated comprehensive cancer centers.