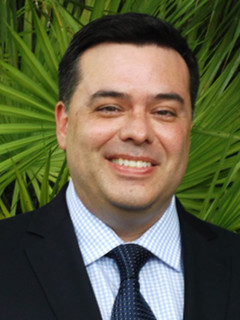 Rene Monteagudo, Ph.D.
Executive Director, Counseling Center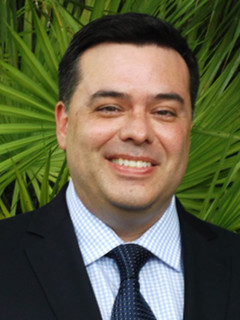 René Monteagudo, Ph.D., Director
Prior to joining the University of Miami Counseling Center, Dr. Monteagudo served as the Senior Associate Director - Director of Clinical Services at Florida Atlantic University's Counseling and Psychological Services. Originally from Miami, René received his Bachelor, Master and Specialist degrees from the University of Florida and his Doctoral degree in Counseling Psychology from Indiana University. He completed his doctoral internship at the Penn State Counseling Center. René has over 15 years of university counseling center experiences and a wealth of health administration experience. He specializes in student development, crisis intervention, training, supervision, group therapy, LGBT and Latino/a populations. He works from an integrative model that incorporates a diversity sensitive approach. When not at the Counseling Center, you can find René enjoying time with his family and friends.