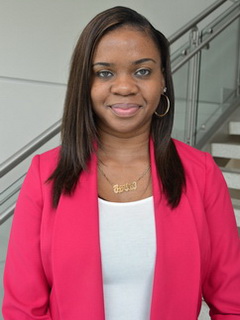 Regine Placide Reaves
Asst. Professor of Clinical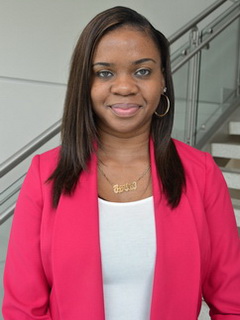 Credentials:
PhD, MSN-Ed, MPH, RN
Profile:
Fields of Interest: Children and Youth with Special Healthcare Needs (CYSHCN); Family Caregiving; Public Health Nursing Education

Dr. Régine Placide Reaves is an Assistant Professor of Clinical and early-career nurse-scientist. She obtained a PhD in Nursing Science from Florida Atlantic University, a Master of Public Health from Florida Agricultural & Mechanical University, a Master of Nursing in Education from Florida Atlantic University, and a Bachelor of Science in Nursing from Florida State University.

Her research focuses on parents of children and youth with special healthcare needs (CYSHCN) and public health nursing. Her experience as a pediatric nurse care coordinator and nurse leader with managed care organizations influenced her research trajectory. Dr. Reaves' research aims to understand the experience of parents and caregivers navigating their child's public or private insurance in the absence or presence of a nurse care coordinator. Dr. Reaves is a fellow candidate in the inaugural class of the Golisano Institute for Developmental Disability Nursing (GIDDN) at St. John Fisher College.

Dr. Reaves currently teaches in the undergraduate nursing program. Courses include Public Health Nursing (NUR 441), Fundamentals of Nursing Practice (NUR 304), Leadership in Nursing (NUR 430), Health Assessment and Promotion Lab (NUR 314L), and Introduction to Public Health (BPH 206) (Health Studies).