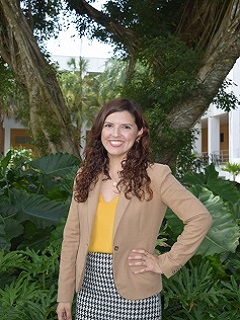 Shayna Tatiana Quiceno
Director, Institutional Research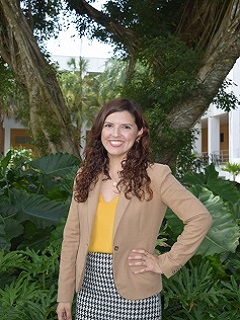 Shayna Quiceno
Shayna Quiceno is an enthusiastic Higher Education Administrator and Director of Institutional Research. She is a proponent of data-driven decision making, and an advocate for universal sharing and learning. Her passions include serving as an institutional research consultant and partner to the university community.  Her  goal is to enable strategic decision-making via collaboration, partnerships, and meaningful and intentional data analysis. She works with an excellent team of analysts for whom she is very grateful.
Shayna has a Master of Science Degree in Industrial and Organizational Psychology, and has over 13 years of experience in Higher Education. Shayna's career began in the Division of Human Resources at Florida International University (FIU), where she realized the importance of data and information management. In a quest to better understand student success KPI's and to spearhead in university progress, in 2008, she joined the Office of Analysis and Information Management at FIU. Amongst her accomplishments, was the successful completion of the PeopleSoft HR implementation project, which earned her and her team the Presidential Excellence Award in 2012. In 2015, she joined the Chaplin School of Hospitality and Tourism Management, where she served as a Senior Data Analyst and Performance Funding Metrics consultant to the Dean and his executive team. She managed the school's data analytics in support of its student services and administrative offices and helped manage all data-driven strategic implementations at the school. In 2017, Shayna completed a prestigious leadership program at FIU, the Educational Leadership Enhancement Program, which allowed an opportunity to be mentored by the university's top executives. Previous to joining the U, Shayna served as the Director of Institutional Effectiveness at Miami International University of Art & Design. Here, she worked closely with the Provost and Faculty Chairs in managing the university's accreditation process, completing program assessments and running the Quality Enhancement Program (QEP). Her tenure at MIU culminated in the successful completion of the SACS-COC Fifth-Year Interim Report, passing with flying colors.
When Shayna is not thinking about how to improve the U with strategic data analytics, or busy trying to be an awesome mom, she is working on improving herself through holistic means, including meditation, exercise, and connecting with nature. Amongst her favorite things to do are travel, hiking, and going on spiritual vacations/pilgrimages.