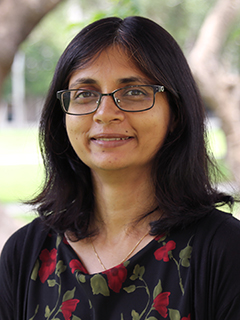 Shivangi Prasad
Senior Lecturer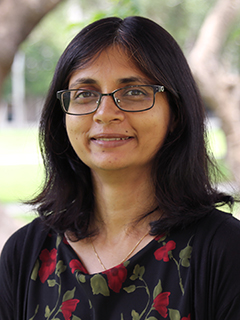 Shivangi Prasad's research focuses on social vulnerability, climate resilience, sustainable development and GIS. Through her research and teaching, she explores societal response to creeping climate stresses as well as sudden shocks caused by natural hazard events. Other topics of interest include environmental justice, inequities in resource allocation and political ecology as they relate to the hazard-disaster realm. Outside of academia, Shivangi has professional experience in healthcare, urban planning and retail sectors. Her recent research has been published in Land Use Policy, Climate and Development, and Applied Geography.
Publications
Silva, J.M.C. and Prasad, S "Green and Socioeconomic Infrastructures in the Brazilian Amazonia: Implications for a Changing Climate." (Climate and Development. DOI. 2017). [Link]
Prasad, S "Measuring and Comparing Hospital Accessibility for Palm Beach County's Elderly and Nonelderly Populations During a Hurricane" DOI:10.1017/dmp.2017.891-5 (Disaster Medicine and Public Health Preparedness. 2017).