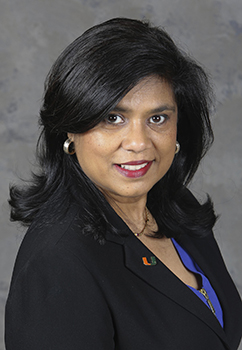 Titanya T. Ramsingh Pierce
Director, IT Strategic Initiatives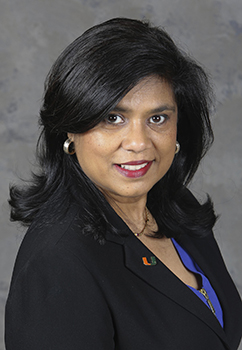 Titanya Ramsingh-Pierce is the director of IT Strategic Initiatives in the University of Miami's Information Technology (UMIT) department, and she serves as an integral part of the UMIT leadership team.
In her position, Titanya develops and implements cross-functional plans for strategic initiatives, and will provide support to leadership to help advance UMIT's strategic goals and objectives. Titanya serves as a liaison between high-level UM stakeholders and the UM community, and is responsible for managing the CIO office.
In addition to her regular job duties, Titanya volunteers as an "I am the U" facilitator and is the chair an employee resource group (ERG), which partners with student organizations to give career support. Prior to joining UM, Titanya worked for Miami-Dade County Public Schools. She began her career in the cargo shipping business where she was responsible for sales, pricing, and marketing for many Caribbean and South American agencies.
Titanya is a proud Miami Hurricane, having earned a Bachelor of Business Administration from the University of Miami. In addition, she earned a Master of Business Administration from Florida International University.