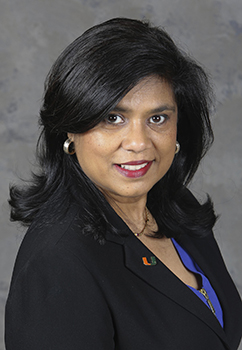 Titanya T. Ramsingh Pierce
Sr. Executive Assistant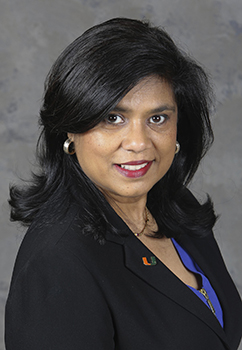 Titanya Ramsingh-Pierce is the sr. executive assistant to the CIO and VP in the University of Miami's Information Technology (UMIT) department, and she serves as an integral part of the UMIT executive team. Titanya works closely with UMIT's executive leadership as well as the Division of Business and Finance leadership, and provides high-level administrative support, interacts, coordinates, and represents the IT team.
In her position, Titanya supports the coordination of efforts between the UMIT executive team members. She attends leadership meetings to ensure coordination of UMIT's weekly roadmap, as well as departmental strategic planning while striving for administrative excellence every day. Titanya serves as a liaison between high-level UM stakeholders and the UM community, and leads the planning and coordination of all UMIT events. She is also responsible for budget and planning for the CIO office.
In addition to her regular job duties, Titanya volunteers as an "I am the U" facilitator and is the chair an employee interest group (EIG), which partners with student organizations to give career support. Prior to joining UM, Titanya worked for Miami-Dade County Public Schools. She began her career in the cargo shipping business where she was responsible for sales, pricing, and marketing for many Caribbean and South American agencies.
Titanya is a proud Miami Hurricane, having earned a Bachelor of Business Administration from the University of Miami. In addition, she earned a Master of Business Administration from Florida International University.