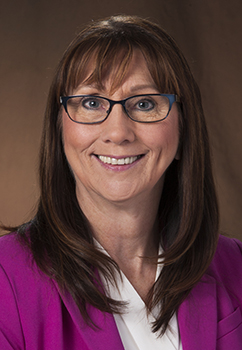 Theresa Semmens
Asst. VP, Information Technology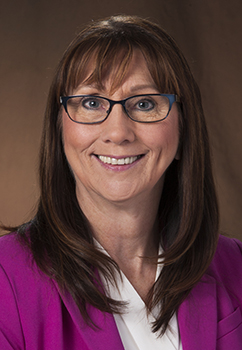 Chief Information Security Officer (CISO) and Assistant Vice President
As a member of the University of Miami Information Technology (UMIT) Executive Cabinet, Theresa Semmens serves a key role by working closely with senior administration, academic leaders, health system leaders, and the university community to optimize security for the organization's information assets and resources. She is an advocate for the University of Miami's information security needs, and is responsible for the development and delivery of a comprehensive information security vision and strategy. In her position, she leads the development and implementation of a strategic security program that leverages collaborations, partnerships, university-wide information resources, information security governance, designs appropriate policies and procedures to manage information security risk and advises senior leadership on security direction and resource investments.
Prior to joining UMIT, Semmens worked for North Dakota State University (NDSU) as the CISO. There, she was responsible for creating, overseeing, coordinating, and evaluating processes to build an information security vision and strategy, which included security policies, procedures, risk management and assessment. While at NDSU, she reviewed contracts, software and service licenses, and agreements that contained IT components of security and regulatory compliance – in particular, evaluating matters related to HIPAA, FERPA, GLBA, and applicable protection of information and privacy laws. She collaborated and developed partnerships with vice presidents, deans, directors, chairs, faculty, staff, and students on needs and projects that required and included elements of information security. She also developed and managed the information security awareness and training programs.
Semmens has a BS in computer science and two master's degrees, one in business administration and another in management, from the University of Mary, North Dakota.
She is an active volunteer for EDUCAUSE and Internet 2, and is currently serving on REN-ISAC (Research and Education Network Information Sharing and Analysis Center) Governance Board.