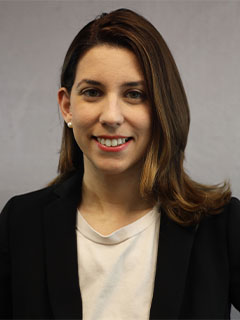 Veronica Bustabad
Web Developer (H_TP)*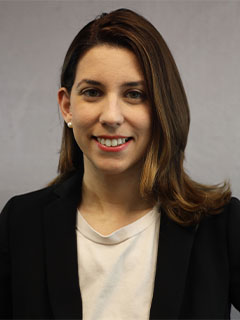 Veronica Bustabad is the Web Developer at the University of Miami Miller School of Medicine's Department of Public Health Sciences.
Ms. Bustabad is responsible for the communications of the Department of Public Health Sciences, including the website, social media, marketing materials and video. She creates and regularly updates the information that is available on the Department of Public Health Sciences and Graduate Studies websites and oversees the social media platforms for the department, including Facebook, Instagram, Twitter, LinkedIn and Flickr. She also creates flyers to disseminate updates related to the department which are posted on the virtual monitors located on the 9th and 10th floors and which are also distributed across the various media outlets.
Ms. Bustabad has a Bachelor of Arts degree from Duke University. She is also a graduate of the Flatiron School's Software Engineering Immersive Program.
Ms. Bustabad started her current role in April 2019. Prior to joining the department, she worked as a Sales and Marketing Associate at Goldin Solar, LLC and a Sales Associate at Aerothrust Holdings, LLC.