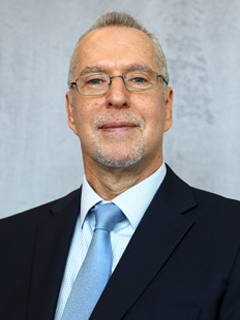 Victor Daniel Rosenthal
Pending Rank at Research Assoc. Professor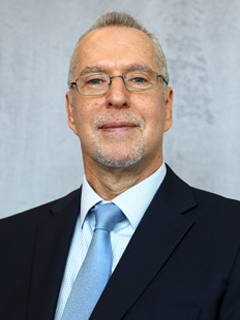 Field of Interest: Surveillance, Prevention and Control of Health Care Associated Infections and Multi Drug Resistant Organisms
Dr. Victor D. Rosenthal is a Research Associate Professor at the Division of Epidemiology and Population Health Sciences, in the Department of Public Health Sciences, at Leonard M. Miller School of Medicine, at University of Miami, where he continues his groundbreaking work in infection prevention. He is a medical doctor specialized in Internal Medicine, Infectious Diseases, Infection Control and Hospital Epidemiology. He is a pioneer researcher in the study of Health Care Associated Infections (HAIs) and reduction of Bacterial Resistance in limited-resource settings. He is the Founder and Chairman of the International Nosocomial Infection Control Consortium (INICC), a non-profit, altruistic, international research center which focuses on HAIs, leading trials and groundwork with over 2,000 researchers in hundreds of cities in more than 50 countries of Africa, Asia, Eastern Europe, and Latin America, with special attention to those with insufficient means.
After completing medical school at the University of Buenos Aires, Argentina, and his specialization in internal medicine and infectious diseases, Dr. Rosenthal further specialized in the study of HAIs, receiving certifications from the Association for Professionals in Infection Control and Epidemiology, Society for Hospital Epidemiology of America, and the Joint Commission of Healthcare Accreditation.
Dr. Rosenthal created the INICC and provided services and training worldwide, pro bono, and with no external financial assistance, after noticing that the large majority of patients he attended for diagnosis and treatment of infectious diseases were the product of an infection acquired as a result of healthcare. He took it upon himself to reduce the spread of HAIs in developing countries, aiding healthcare workers (HCW) through the use of a software of his own design to help monitor, research and prevent HAIs and reduce bacterial resistance, offering his expertise and methods free of charge.
Dr. Rosenthal's has assisted governments and organizations in developing and editing HAI prevention guidelines, including the governments of Hong Kong, Taiwan, Peru, Colombia, Brazil, and Argentina, also with the International Society of Infectious Diseases (ISID) and the Joint Commission International. He has collaborated with the World Health Organization (WHO) in reviewing their hand hygiene guidelines, guidelines for control of bacterial resistance, and providing primary data to increase awareness of HAIs and their impacts on emergent nations, and with the Center for Disease Control (CDC), developing an online software in 16 languages for surveillance of multidrug resistant tuberculosis worldwide. He has also conducted researches in cooperation with Oxford University and several other universities. He is also an Editorial Board Member of American Journal of Infection Control, the Journal of Infection and Public Health, and the Annals of Clinical Microbiology and Antimicrobials, and peer reviewer in over a hundred peer review journals indexed at the National Library of Medicine of the National Institutes of Health, including Lancet.
To date, over 90% of the existing scientific publications with primary HAI data from countries with limited resources are those published by Dr. Rosenthal and his organization. He is author of 385 scientific publications and book chapters, including several chapters in Bennett & Brachman's Hospital Infections, the most widely sold and used book on HAI prevention in the United States, and worldwide. His work by now, has been cited 11,430 times, with a h-index 57. He has been honored with 10 major international awards for excellence, including the Blue Ribbon Award, the Best International Abstract Award, and the Award for Publication Excellence, granted by the Association for Professionals in Infection Control and Epidemiology of America, and the SHEA William Jarvis Award, awarded by the Society for Hospital Epidemiology of America.
His passion for sharing knowledge and philanthropic work have taken him around the world, dedicating his career, time, and monetary resources to helping HCWs prevent the spread of HAIs and reduction of bacterial resistance. For the last 30 years, he has shared his expertise as a speaker in conferences and symposiums all over the world. His efforts have provided invaluable contributions to the prevention of HAIs, particularly in Africa, Asia, Eastern Europe, and Latin America, by training HCWs, introducing effective solutions, coordinating research efforts, and saving uncountable lives. Dr. Rosenthal's efforts are fueled by a simple goal: saving lives in countries with limited resources.