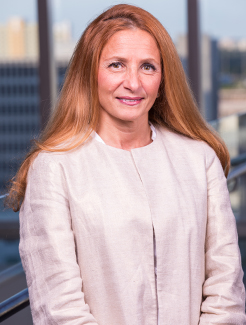 Viviana E Horigian
Professor, Educator Track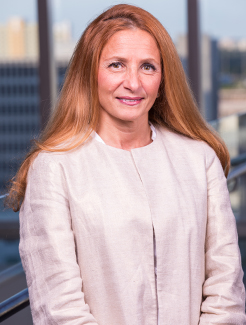 Field of Interest: Research Design & Implementation of Treatments for Drug Abuse, MPH & MSPH Programs
Viviana E. Horigian, MD, MHA, is a Professor, Educator, in the Department of Public Health Sciences at the University of Miami Miller School of Medicine. She is currently serving as the Director of Public Health Education and as a director of the Americas Initiative for Public Health Innovation.
Dr. Horigian is also an Executive Director of the Florida Node Alliance of the National Drug Abuse Treatment Clinical Trials Network (CTN) housed at the University of Miami. The Florida Node Alliance is a partnership between scientists and program leaders at the University of Miami with scientists and practice leaders from community treatment agencies located in Florida, Georgia, and Puerto Rico. As partners, scientists, and practitioners design, implement, and train in interventions for alcohol and drug abuse treatment.
Dr. Horigian has contributed to the design and implementation of the trials led by the Florida Node Alliance, manages its day-to-day operations, and has more than 20 years of experience in the implementation of multi-site randomized clinical trials. Much of her research within the CTN network has been dedicated to evaluating the effects of a family therapy intervention, Brief Strategic Family Therapy BSFT® for adolescent drug abuse, and most recently to interventions that facilitate the integration of evidence-based treatment for substance use disorders into the mainstream of care.
Dr. Horigian's research career has been committed to improving practice through the implementation of clinical trials in real-world settings, and in creating the local capacities that would allow the implementation of such trials. She was the Principal Investigator of a technology transfer project that aimed to develop the research infrastructure for the implementation of rigorous randomized clinical trials in Mexico. In this role, she mentored investigators from the National Institute of Psychiatry in Mexico on the design, implementation, safety, and interpretation of the results of RCTs in real-world treatment settings. Due to her work, she received recognition from the National Institutes of Psychiatry in Mexico for her and the Florida Node Alliance's contributions on the establishment of a Mexican Clinical Trials Network. She has used the same methodology for technology transfer to develop research capacity in Ecuador and Chile. Due to her international leadership, she was honored with the 2015 National Institute on Drug Abuse (NIDA) International Program Award of Excellence. She is a member of the Society of Clinical Trials and advisory member of the National Hispanic and Latino Addiction Technology Transfer Center, and a member of the Academic Affairs Section of the Association of Schools and Programs of Public Health.