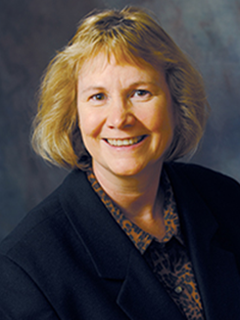 Victoria L Coverstone
Professor and Chair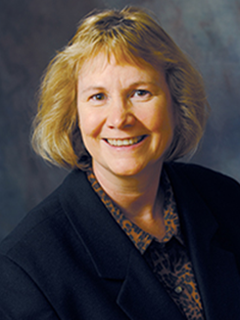 Dr. Victoria Coverstone, prior to joining the College of Engineering, was associate dean for undergraduate studies and a professor in the Department of Mechanical Engineering comes at the Whitacre College of Engineering at Texas Tech University (TTU) in Lubbock, Texas. She also led Whitacre's Engineering Opportunities Center, which handles recruitment, retention, placement and academic support services for students. In June, Victoria lead a group of students from three universities (Texas Tech, RMIT and KAIST) that won the NASA RASC-AL competition in the area of Logistic Delivery System. A fellow in the American Institute of Aeronautics and Astronautics, Victoria also is a former chair of the Universities Space Research Association's Council of Institutions (USRA is a federally funded nonprofit that advances space-related science through collaboration with educational and other institutions).
Prior to joining Whitacre, Dr. Coverstone was a professor of aerospace engineering at the University of Illinois at Urbana-Champaign (UIUC) for 20 years, including two years as associate head of aerospace engineering. She also was the associate dean for graduate and professional programs at University of Illinois. She developed several graduate courses while there, and undergraduate students under her supervision have won the American Institute of Aeronautics and Astronautics space design project competition six times.
In addition to her institutional leadership, education and research experience, Dr. Coverstone also co-founded a small aerospace company, CU Aerospace, which identifies and commercially develops novel aerospace technologies.
She earned her Bachelor of Science, Master of Science and PhD in aeronautical and astronautical engineering from the University of Illinois at Urbana-Champaign.
Research Interests
Space mission design, optimization and low-thrust trajectory modeling.