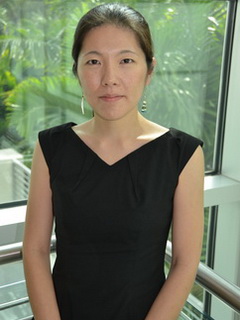 Yui Matsuda
Asst. Professor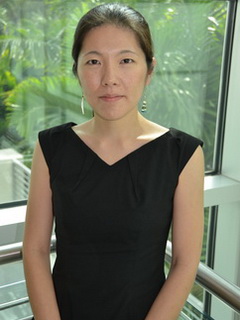 Credentials:
PhD, PHNA-BC, RN, MPH
Profile:
Fields of Interest: Health Disparities; Family Health; Public Health Nursing

Dr. Matsuda strives to help improve the lives of families facing a variety of challenges, such as immigration, caregiving, and physical/mental health issues. She emigrated to the US from Japan, where she was born and raised, and earned her Bachelor of Science in Nursing at Liberty University. While working as a registered nurse, Dr. Matsuda started her PhD in Nursing and Master of Public Health (MPH) at Virginia Commonwealth University. Around the same time, her immersion with Latinx culture began. She then completed her postdoctoral fellowship at the University of North Carolina at Chapel Hill.

The goal of Dr. Matsuda's research program is to improve family health using culturally-tailored interventions in the community. Specifically, she examines parent-child communication about risk-taking behaviors among Latinx pre-adolescents. She also works on improving family well-being in the face of mental health challenges. Also, Dr. Matsuda examines how maternal health and history of violence impacts children's health outcomes.

Dr. Matsuda has taught both nursing and public health courses, specifically Public Health Nursing (NUR 441) and Introduction to Public Health (BPH 206). She also actively mentors doctoral students, as she is passionate about fostering the next generation of nurse scientists. Dr. Matsuda has served in a variety of professional nursing organizations, such as the American Public Health Association Public Health Nursing caucus and the Nurse Christian Fellowship International. She has ongoing collaboration with university faculty in Japan.