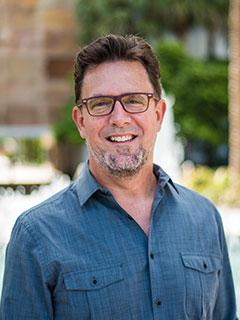 Scotney D. Evans
Assoc. Professor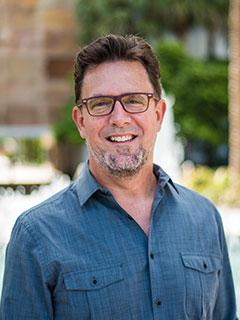 I am a community-engaged researcher working to understand and support the role of community-based organizations, networks, and coalitions in building collective power to promote community wellbeing, social change, and social justice. I utilize an action research approach with community partners in order to uncover injustice and build community capacity for social change.
My research activity is grounded in the theories and principles of critical community psychology. Critical community psychologists consider society unjust for too many and they want to do something about it. Beyond research and social critique, we endorse the need for emancipatory actions that lead to increased social justice and social transformation. Research with this disciplinary grounding is transformative, participatory, practical, and oriented towards social change. As Torre and colleagues (2012) suggest, critical inquiry of this kind "deliberately shifts the gaze from 'what's wrong with that person?' to 'what are the policies, institutions, and social arrangements that help to form and deform, enrich and limit, human development?' and 'how do people resist the weight of injustice in their lives?'" (p. 20). In practice, I employ action research as my primary research methodology, utilizing a variety of qualitative and quantitative methods with community partners to generate useful knowledge to inform action. By working alongside community groups working towards community well-being and social justice, I use research to help inform their actions while simultaneously learning from their efforts. Taken together, my research philosophy or epistemology can be understood as critical pragmatism.
I received my Ph.D. in Community Research and Action at
Peabody College of Vanderbilt University
and hold a master's degree in Human Development Counseling also from Vanderbilt.
In my current role as an Associate Professor in the Department of Educational and Psychological Studies in the School of Education and Human Development I teach and advise students in the undergraduate major in Human and Social Development (HSD), the master's program in Community and Social Change (CSC) and the PhD program in Community Well-being (CWB). I am also the editor of the open-access journal
"Collaborations: A Journal of Community-Based Research and Practice."
Recent Publications
(*graduate student co-authors; **undergraduate student co-authors; ***community partner co-authors)
Millet, B., Carter, A.P*., Broad, K., Cairo, A., Evans, S.D., & Majumdar, S.J. (2020). Hurricane Risk Communication: Visualization and Behavioral Science Concepts. Weather, Climate, & Society, 12: 193- 211. https://doi.org/10.1175/WCAS-D-19-0011.1 

Evans, S.D., Duckett, P., Lawthom, R., Kivell, N.* (2017). Positioning the critical in community psychology. In M. A. Bond, I. Serrano-García, and C. B. Keys (Eds.). APA Handbook of Community Psychology: Vol. 1. Theoretical Foundations, Core Concepts, and Emerging Challenges. Washington, DC: American Psychological Association.

Evans, S.D., Kivell, N.* (2015) The transformation team: An enabling structure for organizational learning in action. Journal of Community Psychology, 43(6), 760-777.

Evans, S.D. (2015). The Community Psychologist as critical friend: Promoting critical community praxis. Journal of Community and Applied Social Psychology, 25 (4). doi: 10.1002/casp.2213.

Evans, S.D., Kivell, N.*, Haarlammert, M.*, Malhotra, K.*, & Rosen, A.* (2014). Critical community practice: An introduction to the special section. Journal of Social Action in Counseling and Psychology, 6(1), 1-15.

Evans, S.D., Raymond, C***. & Levine, D***. (2014). Miami's third sector alliance for community well-being. Progress in Community Health Partnerships

Evans, S.D., Rosen, A.*, Kesten, S.M.*, & Moore, W.** (2014). Miami Thrives: Weaving a poverty reduction network. American Journal of Community Psychology, 53 (3), 357-368.

Nelson, G., & Evans, S.D. (2014). Critical Community Psychology and Qualitative Research: A Conversation. Qualitative Inquiry, 20(2), 157 - 165.

Evans, S.D., Rosen, A.*, Nelson, G. (2014). Community Psychology and Social Justice. In Johnson, C.V., Friedman, H.L., Diaz, J., Franco, Z., and Nastasi, B.K (Eds.), Praeger Handbook of Social Justice and Psychology. Praeger.

Evans, S.D., Raymond, C.***, & Perkins, D. D. (2014). Organizational and community capacity building. In V. C. Scott & S. M. Wolfe (Eds.), Community Psychology: Foundations for Practice (pp. 189–219). Thousand Oaks, CA: SAGE Publications, Inc

Evans, S.D., Malhotra, K*. & Headley, A.M**. (2013). Promoting learning and critical reflexivity through an organizational case study project. Journal of Prevention and Intervention in the Community, 41(2), 105-112.

Evans, S.D. (2012). Well-being. In T. Teo (Ed.) Encyclopedia of Critical Psychology. Springer Verlag.

Evans, S.D. (2012). Community leadership. Global Journal of Community Psychology Practice, 3(3), 1-6.

Evans, S.D., Prilleltensky, O., McKenzie, A., Prilleltensky, I., Nogueras, D., Huggins, C*., & Mescia, N*. (2011). Promoting Strengths, Prevention, Empowerment, and Community Change Through Organizational Development: Lessons for Research, Theory, and Practice. Journal of Prevention & Intervention in the Community, 39(1), 50-64.
Graduate Students
Ignacio Barrenechea, PhD Student, Community Well-Being
Ignacio is a third-year PhD student in Community Well-Being at the University of Miami. He has been an educator for more than fifteen years. As a researcher, Ignacio is interested in the intersection between education and well-being. The focus of his research is to enhance theory, policy, and practice related to systems, beliefs, processes, and practices that impact personal, organizational, and collective well-being within education. His dissertation is focused on understanding the relationship between the current high-stakes accountability systems in the United States, and teachers autonomy.
Leigh Rauk , PhD Student, Community Well-Being
Leigh is a third-year PhD student in Community Well-Being at the University of Miami and is a member of the Engagement, Power, and Social Action (EPSA) research team. She moved to Miami, Florida from Michigan where she completed her bachelor degree in Social Work from Michigan State University. Her research interests are in fighting for social justice and inclusivity in the United States Educational system, with a specific emphasis on the school-to-prison pipeline and juvenile justice. She is passionate about the positive impact that inclusive policies and strength-based programing can have on society competence and social justice related to populations marginalized due to race, gender, or socioeconomic status.
Andrea Botero, PhD Student, Community Well-Being
Andrea is a first year PhD student in Community Well-Being at the University of Miami and recently completed her Master's degree in Community and Social Change at the University of Miami. She has 8+ years of experience in the nonprofit and educational fields, managing financial and human resources, and leading teams. Her research interests are related to Non-Profit Industrial Complex (NPIC), social problems framing, and systems change. She was the Project Coordinator of the evaluation of the Live Healthy Community Partnership initiative from November of 2017 to July of 2019. Currently, Andrea is the evaluation team lead for the Live Healthy Little Havana initiative and the EPSA Research Team Coordinator.
Kativon Makary, PhD Student, Community Well-Being
Kativon is a first-year PhD student in Community Well-being and recently completed her bachelors in Psychology at California State University, Long Beach. Kativon has experience researching critical consciousness development among anti-racist organizers, and engaging with refugee and immigrant-run organizations. Her research interests involve the Non-Profit Industrial Complex, collective empowerment, and critical race theory. She is generally interested in involving communities as co-researchers that collaborate on problem definitions and solutions.
Courtney A. Berrien, PhD Student, Community Well-Being
Courtney A. Berrien is a first-year PhD student in Community Well-being and she completed a Master of Arts in Teaching at the University of Puget Sound. Currently, Courtney is the Associate Director of the Center for Community Service Initiatives at Barry University in Miami, where she oversees community partnerships and co-curricular programs. She served as program director for the Miami affiliate of the National Federation of Just Communities where she worked as a diversity trainer and developed inclusion and social justice programs for adolescents, university students, educators, and community leaders. Courtney has provided training and consultation for k-12 schools, institutions of higher education, and community organizations in the areas of diversity and inclusion, and curriculum design and assessment. A former international educator, Courtney founded and coordinated community engagement programs for International Baccalaureate Diploma schools and community organizations in the Middle East, North Africa, Europe, and North America. She worked closely with Sudanese, Palestinian, and Afghani refugee communities to develop curricular and co-curricular community service programs, and subsequently earned a certificate in International Refugee Law from the American University of Cairo. She has served on the boards of several community organizations.
Research Projects
The Engagement, Power, and Social Action Research Team
EPSA is made up of doctoral, masters, and undergraduate students. We engaged in a wide range of issues with a common focus on power, community engagement, and collective action. We utilize an action research approach with community partners in order to uncover injustice and build community capacity for social change. Through community-engaged research and action we:
Build and sustain mutually beneficial community partnerships that transcend any particular project;
Work alongside community partners to better understand social problems and create transformative solutions.
Work to co-develop useful frameworks for community engagement, critical practice and social change; and
Create a learning culture for all members of the research team to contribute in a meaningful way while building on our individual strengths.
Live Health Community Partnerships
A project supported by the Health Foundation of South Florida (HFSF) in two communities - The City of Miami Gardens and the neighborhood of Little Havana (within the City of Miami). The EPSA Team is working closely with the HFSF and stakeholders from the two communities to clarify theories of change, understand and increase organizational capacity for effective implementation, document implementation successes and challenges, and track short-term, intermediate, and long-term changes (policy, systems, environmental, and programmatic). It is our hope that our participation in this initiative will help strengthen the work and increase the potential for sustainable change in Little Havana and Miami Gardens.
The Miami Dade Youth Homelessness Initiative
brings organizations together to address and prevent youth homelessness in south Florida. The EPSA team participates as the research and evaluation leads for the initiative and informs data collection, analysis, and use of data in the initiative.
HURAKAN: Improving Hurricane Communication with Vulnerable Populations
This project is an interdisciplinary collaboration with faculty and students from the School of Communications and the Rosenstiel School for Marine and Atmospheric Science. Members of this team plan to conduct research on how people interpret existing forecast products in order to develop new forecast products to communicate the risks and potential threats of approaching tropical storms and hurricanes, especially to underserved populations who, because of limited resources for adequate preparation and recovery, often bear a disproportionate burden of these natural disasters.
Miami Community Resilience Hubs
are community-serving facilities augmented to support residents and coordinate resource distribution and services before, during, or after a natural hazard event. They are efforts to increase a community's adaptive capacity and resilience by providing residents with direct management and access to resources at sites they identify as well-trusted and well-utilized in their community (e.g. community centers, faith-based organizations, recreation centers). This is an emerging area of research for the EPSA team as we build collaborative partnerships with local organizations working to strengthen adaptation, housing improvements, community-building, communication, and civic engagement and advocacy efforts through neighborhood hubs.
PowerU Counselors not Cops Campaign
Members of the EPSA team are partnering with youth and youth organizers at PowerU in their campaign to demand more mental health resources and constraints on police presence in Miami-Dade County Public Schools.
Breakthrough Miami Comprehensive Evaluation
Breakthrough Miami provides an academic enrichment program that uses a student-teaching-students model to ensure that motivated, under-resourced middle-school students have access to excellent high-school opportunities, graduate from high school on time, and attend college. The EPSA team is conducting a compressive evaluation of their programs to document outcomes for students, teaching fellows, and volunteers; program quality; and to discern key program elements and conditions that contribute to outcomes.