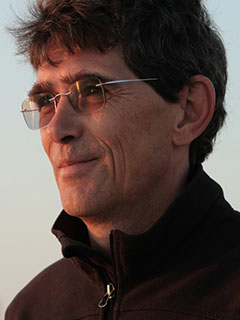 Ralf Josef Weger
Research Asst. Professor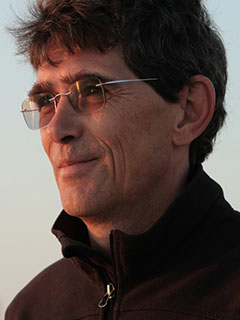 Research Assistant Professor, Department of Marine Geosciences - Rosenstiel School of Marine, Atmospheric, and Earth Science
Ralf J. Weger is an Assistant Professor in the Department of Marine Geosciences (MGS) at the University of Miami's Rosesntiel School of Marine, Atmospheric, and Earth Science. He manages the Petrophysics Laboratory, CSL–Center for Carbonate Research. He received his Ph.D. in marine geology and geophysics from University of Miami in 2006. He focuses on quantitative pore- and rock-type parameters of carbonates and mixed siliciclastics, and their relationship to velocity and other physical properties. His main interest is petrophysical characterization of mixed carbonate–siliciclastic rocks.
Education
| | |
| --- | --- |
| 2006 | Ph.D. Marine Geology and Geophysics , University of Miami |
| 2000 | B.S. Systems Analysis, University of Miami |
Honors & Acknowledgements
Honors and Awards
2006           Award of Academic Excellence from the Graduate School of the University of Miami
2005           Honorable Mention in the category of Best Paper in Geophysics
2005           Fritz Koczy Doctoral Research Fellowship for Outstanding Ph.D. Scholarship
2004           Best Student Poster Paper Presented at the 2004 SEG Annual Meeting
2002           Student of the Year Award (RSMAS/MGG)
2000-2004 University of Miami Fellowship, Marine Geology and Geophysics
2000           The Beatrice Gitlow Endowed Award in Management Science
2000           Management Science Departmental & Academic Honoree
Memberships
Professional and Honorary Organizations:
AAPG American Association of Petroleum Geology:                      2000 - Present
EAGE European Association of Geoscientists and Engineers        2002 - Present
SEG Society of Exploration Geophysicists.                                       2004 - Present
SEPM Society for Sedimentary Geology                                          2000 - 2019
Certifications and Licenses:
sUAS

Pilot, Airmen Certificate #4433079; U.S. Department of Transportation, FAA - 09-2020

Certified

General Contractor, CGC1527298; State of Florida, DBPR - 01-2019

Pro

fessional Geologist, PG2997; State of Florida, DBPR - 12-2018
Petrophysics of Carbonates:
Assess the parameters controlling physical properties of carbonate (and mixed-carbonate-siliciclastic) rocks

Design experiments quantify the influence of porosity and pore structure on acoustic velocity, resistivity, and permeability

Test assumptions in rock physics theories that are used to interpret or predict rock properties from seismic and log data.

Design experiments to evaluate rock-fluid interaction questions such as:
a. do formation fluids interact with strata to strengthen or weaken the rocks?
b. Does CO2 content in formation fluids change physical properties of rocks (e.g., permeability, porosity, acoustic velocity, an electrical resistivity).
Outcrop-to-Subsurface correlation in Unconventional Reservoirs:
Characterize lithologic and petrophysical properties of mixed carbonate-siliciclastic outcrop samples

Assess the factors controlling the distribution of the organic material in unconventional formations

Use detailed outcrop analysis to correlate to and interpret subsurface data to answering questions regarding producibility (or injectability) of different unconventional rock facies.