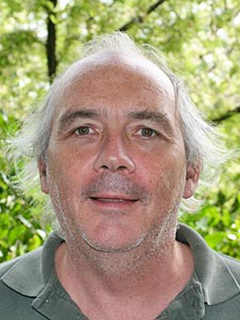 Anthony Joseph Hynes
Professor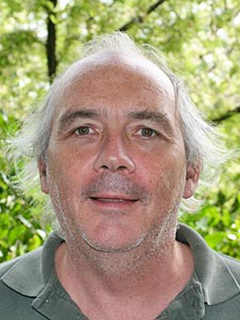 Professor, Department of Atmospheric Sciences - Rosenstiel School of Marine, Atmospheric, and Earth Science
Teaching and Mentoring
Hynes teaches undergraduate courses on atmospheric science, atmospheric and environmental chemistry and also "Molecules of Life". This class is team taught with Professor Mike Gaines from the Department of Biology and it explores the modern science of biological molecules, which occurs at the intersection of chemistry, biology, and medicine. His graduate courses focus on atmospheric chemistry. Hynes has supervised three students who graduated with Ph.D.'s in Marine and Atmospheric Chemistry and eight Postdoctoral Research Associates. He has mentored several high school students and he was named an "Outstanding Mentor of a 2001 Siemens Westinghouse Science and Technology Competition Regional Finalist" by the Siemens Foundation. He is currently the director of the Undergraduate Atmospheric Science Program.
Service at UM and for the wider Scientific Community.
Hynes served as a member of the Rosenstiel School Council and was elected by the RSMAS faculty as SC Vice-Chair in 2006. After 4 years as SC Vice –Chair he was elected as the chair of the Division of Marine and Atmospheric chemistry. He has served as a member of the Faculty Senate as a representative from both RSMAS, and the University of Miami Graduate School. He was a member and then Chair of the Library and Information Resources Committee and he also served a term on the Committee on Rank, Salary and Conditions of Employment. He is currently a member of two standing committees, the Faculty Senate Committee on Professional Conduct and the Faculty Senate Hearing Panel.
Education
| | |
| --- | --- |
| | B.Sc. Chemistry, University of Leeds |
| | M.Sc. Combustion and Energy Studies, University of Leeds |
| | Ph.D. Physical Chemistry, University of Leeds |
Career Summary
Hynes was born in Liverpool, UK and attended the University of Leeds. He received a B. Sc. in Chemistry, M. Sc. in Combustion and Energy Studies and a Ph. D. in Physical Chemistry. After postdoctoral research at the University of California Santa Barbara, Oberlin College and Georgia Institute of Technology he accepted a position as a Research Scientist at Georgia Tech. He moved to the Rosenstiel School in 1992 and became a Full Professor in 2003. Hynes has published 51 papers in refereed journals and made numerous presentations at national and international meetings. He has been the recipient of ~$5.6 million in federal and industrial research funds including one NSF Major Research Instrumentation (MRI) grant and two Defense University Research Instrumentation Program (DURIP) grants. His work at the Rosenstiel has a particular focus on using tunable lasers to study the detailed kinetics and mechanism of key atmospheric reactions. In addition, he has developed field instruments for the study of sea salt aerosols and gas phase elemental mercury. Recent field activity included campaigns at Plant Crist in Pensacola, 2 flight campaigns based in Grand Bay, Mississippi, the RAMIX intercomparison in Reno, Nv and the TORERO campaign on the NSF GV HAIPER aircraft based in Costa Rica.
Hynes works on basic physical and analytical chemistry that has atmospheric applications. Laboratory Studies involves the development of experimental techniques to perform very detailed kinetic and spectroscopic studies of atmospheric trace species. Much of this work has focused on the atmospheric HOx, SOx and NOx cycles and, in addition, the oxidation chemistry of gas phase elemental mercury, Hg(0). A variety of fixed frequency and tunable lasers are used for this work. Field work has included the development an instrument to simultaneously measure the size and chemical composition of sea salt aerosols with detection limits of particles with ~100 nm diameter. The instrument entrains aerosols into a flame and measures the d-line emission. The background atmospheric concentration of gas phase elemental mercury, Hg(0), are ~ 200 ppq (parts per quadrillion) and it is the major component (99-90%) of total atmospheric mercury under most conditions. This makes the development of the ultrasensitive analytical techniques that can measure Hg(0) a challenging problem in atmospheric chemistry. Hynes has developed an instrument that uses sequential two photon laser induced fluorescence (2P-LIF) to allow measurements of Hg(0) at background levels with high temporal resolution.