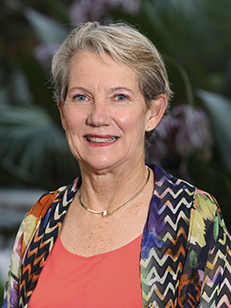 Andrea J Heuson
Professor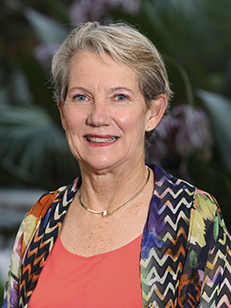 Education
| | |
| --- | --- |
| 1982 | Ph.D. Finance, University of Illinois at Urbana-Champaign |
| 1978 | MBA Finance and Accounting, Tulane University |
| 1977 | B.A. History, The Sophie Newcomb College of Tulane University |
Professional Experience
| | |
| --- | --- |
| 2010 - | Invited Fellow Candidate, Weimer School of Advanced Studies in Real Estate and Land Economics of the Homer Hoyt Institute |
| 2009 - | Co-director, Real Estate Programs, Miami Herbert Business School |
| 2007 - 2008 | Chair, Graduate and Undergraduate Curriculum Task Forces, University of Miami School of Business Administration |
| 2006 - | Professor, Finance, Miami Herbert Business School |
| 1998 - 2008 | Director, International Finance and Marketing Program, University of Miami School of Business Administration |
| 1995 - | Educational Consultant, Bureau of Education and Testing, Division of Business and Professional Regulation, State of Florida |
| 1988 - 2006 | Associate Professor, Finance, University of Miami School of Business Administration |
| 1982 - 1988 | Assistant Professor, Finance, University of Miami School of Business Administration |
Honors & Acknowledgements
Excellence in Teaching, University of Miami School of Business Administration, 2010
LIST OF SPECIALTIES: Mortgage and fixed income markets; bond pricing; and corporate and real estate valuation models
Publications
Heuson, A.J. and G. Painter The Impact of the Taxpayer Relief Act of 1997 on Housing Turnover in the U.S. Single Family Residential Market 42(4) (Winter 2014).
Harrison, D, M. Seiler and A.J. Heuson Decomposing Underwriting Spreads for GSEs and Frequent Issuer Financial Firms (18(2) Journal of Real Estate Portfolio Management. May – August 2012).
Heuson, A. J. and T. Su Mortgage Delivery to the Secondary Market When Interest Rates are Falling (47(2) Financial Review. May 2012).
With Carlos Slawson and Adam Schwartz Secondary Mortgage Market Purchase Commitment Yields 593-608 (29(4) Journal of Financial Research. Winter 2006).