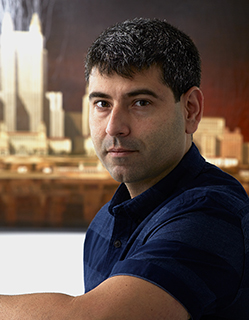 Carlos Enrique Prado
Senior Lecturer
Ceramics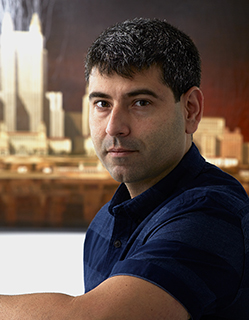 Carlos Enrique Prado is currently lecturer at the University of Miami, where he teaches different ceramic courses and the study of the human figure in clay. As an artist, his works are primarily ceramic sculptures with a strong presence of the figure, however, his full body of work also includes sculpture, installations, drawings, computer-generated images, and public art. He recently completed a major public sculpture for Miami-Dade County.
    Before joining the faculty of the University of Miami, Prado taught at the University of the Arts of Cuba, former Superior Institute of Art, where he was also chair of the sculpture department at the School of Visual Arts. Besides, Prado has been a guest lecturer at several universities in the United States, such as Midwestern State University, Arizona State University, University of Mary Washington and the University of Southern California, among others.
     His works are part of the collection of several museums, among them are the Museo Nacional de la Cerámica de Cuba and the ASU Art Museum - Ceramics Research Center. Several private collectors in Europe and America also collect Prado's works. He has won awards at the Biennale of Ceramics in Havana, Cuba, and Triennale of Ceramics, Santo Domingo, Dominic Republic, among others.
Artist Website: www.carlospradoart.com
Instagram@carlospradoart: instagram.com/carlospradoart/
Blog: news and recent works: carlosenriqueprado.blogspot.com