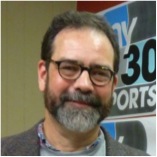 Paul Andrew Groff
Senior Lecturer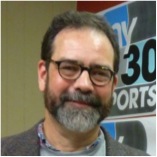 Research Interests
I'm interested in the interface between plant evolution, systematics, and ecology. The species that have been recognized by biologists sometimes turn out to have surprising relationships in evolutionary history, and DNA sequence data reveal "cryptic species" that had previously been overlooked. I'm also interested in the evolution of whole-plant developmental morphology of plants (how they grow to achieve their form), including the relationships of shoot systems to root systems. In my study of several genera of gentians (family Gentianaceae) I'm also asking, and trying to answer, more general ecological questions, with data from the comparative historical biogeography/community genetics of mountain meadow species.
Education
| | |
| --- | --- |
| 1989 | Ph.D. Botany, University of California, Berkeley |
| 1980 | A.B. Biology, Harvard College |
Professional Experience
| | |
| --- | --- |
| 1984 - 1985 | Fulbright Fellow, School of Plant Biology, University College of North Wales |
Publications
Groff, P. A., A. M. Hale, and B. A. Whitlock "In review. Chloroplast lineages in disjunct western North American populations of Swertia perennis(Gentianaceae)" (Systematic Botany. ).
Whitlock, B. A., A. M. Hale, and P. A. Groff "ntraspecific inversions pose a challenge for the trnH-psbA plant DNA barcode" e115335(7) (PLoS One. 2010).