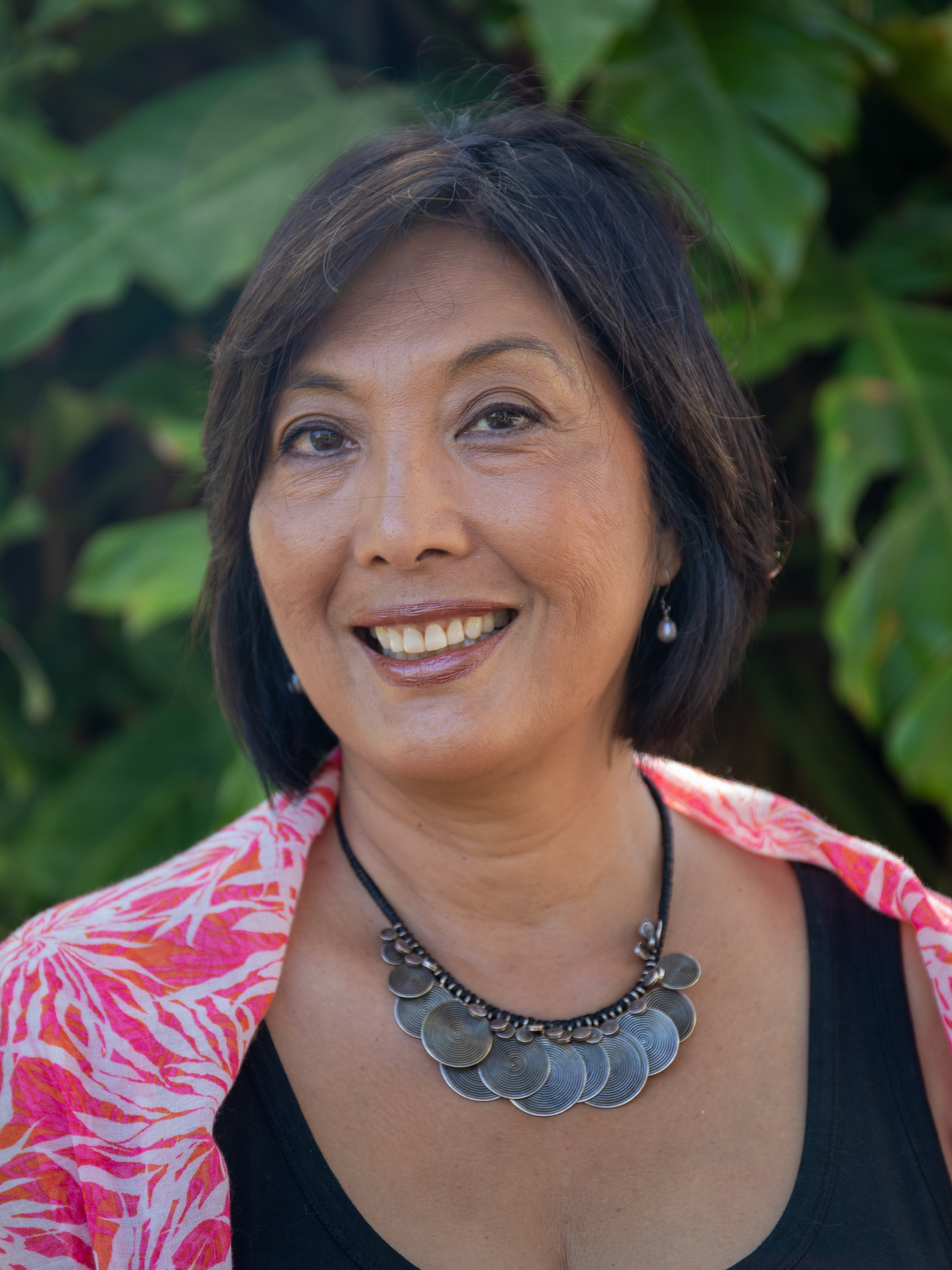 M. Evelina Galang
Professor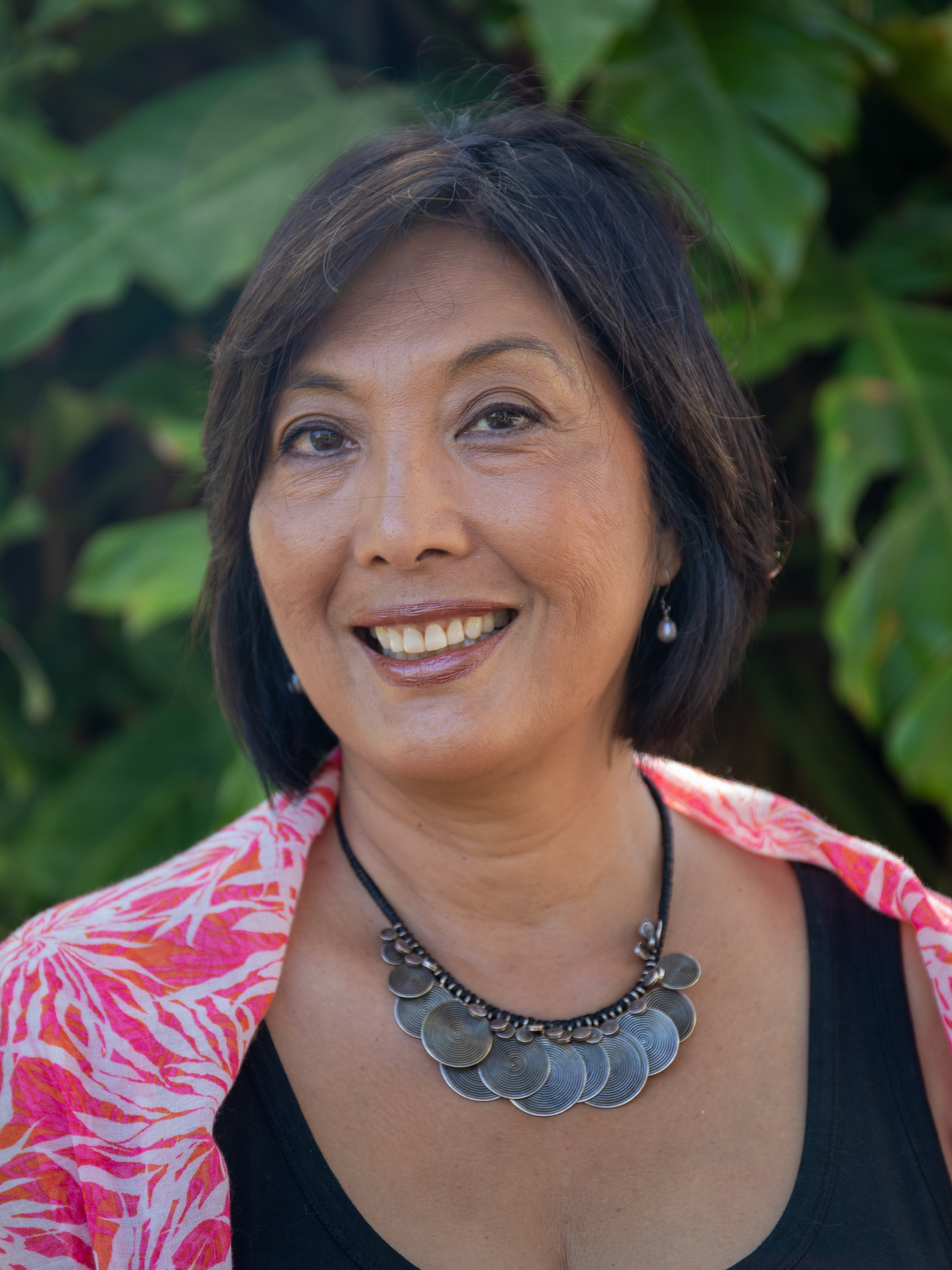 BIO
M. Evelina Galang is the author of the story collection Her Wild American Self (Coffee House Press, 1996), novels One Tribe (New Issues Press, 2006) and Angel De La Luna and the Fifth Glorious Mystery (Coffee House Press, 2013), the nonfiction work Lolas' House: Filipino Women Living With War (Curbstone Books, 2017), and the editor of Screaming Monkeys: Critiques of Asian American Images (Coffee House Press, 2003). Among her numerous awards are the 2004 Association of Writers & Writing Programs (AWP) Prize for the Novel, the 2007 Global Filipino Literary Award for ONE TRIBE, the 2004 Gustavus Myers Outstanding Book Awards Advancing Human Rights, and a 2002 Senior Research Fellowship from Fulbright. In the spring of 2020, Galang was named Cornell University's Zalaznick Distinguished Visiting Writer. She directed the MFA Creative Writing Program at the University of Miami from 2009-2019. She teaches for the University of Miami Creative Writing Program and is core faculty and President of the Board of Voices of Our Nations Arts Foundation (VONA/Voices).
Education
| | |
| --- | --- |
| 1994 | M.F.A. Master of Fine Arts (Fiction), Colorado State University |
| 1983 | B.A. Radio-TV-Film, University of Wisconsin-Madison |
TEACHING STATEMENT
When I began writing, the only role models I had were the books written by the traditional white writer. These were the books assigned in school, these were the writers who invited me to write—O'Connor, Carver, Munro, Hemingway, Fitzgerald. These writers were my first writing teachers. I didn't know what it would mean to me to read the likes of Hong Kingston, Morrison, Rosca, Allende, Bulosan, Anaya, Galeano, and Walker. I didn't know the shape of a story could take on multiple forms. That our cultural practices of storytelling could be integrated into the writing of literary fiction.
And then I went to MFA school and wrote my thesis, Her Wild American Self (Coffee House Press 1996), stories of midwestern-born Filipina Americans.
In 2002, I began teaching at the University of Miami, a multilingual campus with a diverse student body.
Then, in 2008, I began working with Voices of Our Nations Art Foundation (VONA) where the mission of the program is to support emerging writers of color with mentors, publishing writers of color like myself.
There are multiple bodies of literature being written by writers from all backgrounds, and from these literatures, I cull books to share with my students. They are born of our plurality of perspectives, our nations, our racial, gender, religious, and ethnic backstories. There are many ways of writing a story. And, through my own practices of writing in English and weaving my character's natural voices throughout, in their use of Tagalog, or Spanish, or Kapampangan, I have come to teach the practice of multilingual writing in my creative writing workshops.
ARTIST STATEMENT
Scanning the pages of my books, my stories, and my hand-written journals, I hear the voices of the girls and women who have been traditionally silenced. I didn't mean to choose these girls, these dalagas, these women and lolas to inhabit my stories, but when I look, there they are.
Perhaps I've been looking for them in other books, but never finding them, have invited them to come forward in my fiction. Or perhaps it has to do with being born into a community that is constantly speaking and never listening. Who's going to hear you in all that chaos?
As a teen, I scribbled in diaries, hiding my words, but expressing them nonetheless. Writing it down for no one to read was, at first, almost as good as saying it.
These days, as I listen to the noise of white supremacists, bigots, and homophobic sexists, as I watched the horror of our divided nation's politics, I have felt so heartbroken. What is happening?
I have had the urge to go silent. Only after sitting with this anxiety do I realize the answer is in the art. Is in the story. In the essay. The way to ground ourselves is to sort through the confusion. We cannot be silenced. Now is the time to be the witness. To document our experiences through language, image, song.
These days, I am writing to break through the noise. I will not be silenced.
Honors & Acknowledgements
Zalaznick Distinguished Visiting Writer of Cornell University's Department of English.
Dayton Literary Peace Prize Finalist for Lolas' House: Filipino Women Living with War.
Fulbright Senior Research Scholar.
Publications
M. Evelina Galang LOLAS' HOUSE: Women Living with War (Curbstone Press. September, 2017).
Creative nonfiction.
Dayton Literary Peace Prize Finalist for Lolas' House: Filipino Women Living with War, August, 2018.
M. Evelina Galang ANGEL DE LA LUNA AND THE FIFTH GLORIOUS MYSTERY (CoffeeHouse Press. Fall 2013).
A novel.
Young People Against the World Book Recommendation by North West Asian Weekly, 2013.
American Library Association's Amelia Bloomer Project nomination: Recommended Feminist Literature from Birth through 18, 2013.
M. Evelina Galang ONE TRIBE (New Issue Press. March 2006).
A novel.
2004 AWP Prize in the Novel. 
2006 Global Filipino Literature Award in Fiction.
2004 Association of Writers and Writing Programs Prize in the Novel.
M. Evelina Galang SCREAMING MONKEYS: A Critique of Asian American Images (Coffee House Press. 2003).
An anthology of cross-cultural art and literature.
2004 Gustavus Myers Outstanding Book Award in the Advancement of Human Rights.
2003 ForeWord Gold Award: Best Anthology of the Year for SCREAMING MONKEYS.
M. Evelina Galang HER WILD AMERICAN SELF (Coffee House Press. 1996).
A collection of short stories.