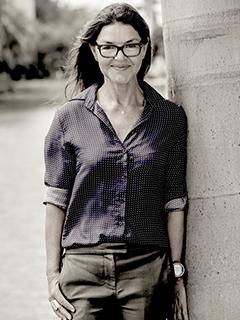 Claire B Paris-Limouzy
Professor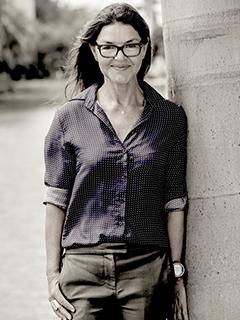 Professor, Department of Ocean Sciences - Rosenstiel School of Marine, Atmospheric, and Earth Science
Claire Paris is a biological oceanographer with a diverse background in larval ecology, coastal oceanography, and numerical modeling. She has brought recognition to the key role of behavior of the pelagic larval stage in the connectivity of marine populations and the function of ecosystems. She leads a team of researchers and students at the Physical-Biological Interactions Lab, focussing on biophysical dispersion at sea, as well as the transport and fate of pollutants, debris, and oil spills from deep-sea blowout.
Paris has developed numerical and empirical tools for her laboratory and field research, both used worldwide: the Connectivity Modeling System (CMS) is an Open-Source Software (OSS) that virtually tracks biotic and abiotic particles in the ocean, and the Drifting In Situ Chamber (DISC) is a field instrument used to track the movement behavior of the early life history stages of marine organisms and detect the signals they use to orient and navigate.
In addition to her academic pursuits, Paris is an accomplished free diver. Freediving has helped Paris keep a special connection with the ocean. She balances her scientific career with freediving training for underwater research, and in 2013 she became a competitive free diver to improve her skills. Shortly after her first competition she was recruited to join Team USA for the 2014 AIDA World Championships.  Since then she has competed in more than 10 AIDA (International Association for the Development of Apnea) events and broken nine USA National Records and two Continental Records.  In 2020, she is the only American in the world's top 20 female Free divers, ranked 17th.  Paris is a PADI Freediving Instructor, a DAN instructor, a Red Cross Life Guard, and has served on the USA Freediving Board of Directors.  She remains an active participant in freediving competitions to enhance her skills and healthy lifestyle.  She developed and is now teaching the first and only academic credit Scientific Freediving course at the Rosenstiel School designed to prepare scientists to safely use freediving for research.
Education
| | |
| --- | --- |
| 1982 | B.Sc. Maîtrise of Biochemistry & Marine Ecology, University of Talence |
| 1987 | M.Sc. Biology and Living Resources, Rosenstiel School of Marine, Atmospheric,& Earth Science |
| 2001 | Ph.D. Coastal Oceanography, State University of New York at Stony Brook |
Career Summary
Claire Paris' has in interdisciplinary background that combines a B.S. in Biochemistry and Mathematics at the University of Bordeaux, with a Master in Marine Biology at the Rosenstiel School and a PhD in Coastal Oceanography at SUNY Stony Brook. Her early work on the transport dynamics of tropical larvae set the groundwork that led to establish an unprecedented outlook on larval migration and marine population connectivity. Paris joined the Rosenstiel School faculty in 2009 where she focuses on the physical-biological interactions control on small planktonic organisms and their role in the resilience of marine ecosystems to stressors such as overexploitation and climate change.
With more than 100 peer-reviewed publications, her contribution to our Oceans is internationally recognized. Paris has participated in more than 20 oceanographic missions and expeditions over the world, including the Great Barrier Reefs, the Caribbean, the Red Sea, French Polynesia, the Mediterranean, and Norwegian fjords.
Awards and Leadership Positions
Paris is the recipient of the American Geophysical Unions Ocean Sciences 2018 Rachel Carson Lecture. Paris is Present-Elect of the Early Life History Section of the American Fishery Society (AFS) and is Associate Editor of Frontiers Journal of Marine Sciences. She also served in the South Atlantic Climate Variability and Fisheries Writing Team for the development of Fishery Ecosystem Plan. She led a Partner University Fund on the US side, a program funded by the French Embassy that promotes academic and research exchange between the Rosenstiel School and the UPMC in Paris and helps retain the top students in the School's academic program.
Paris pioneered the concept of Lagrangian behavioral chambers to detect the navigation of planktonic organisms in response to environmental cues. She started a production of trademarked Drifting In situ Chamber (DISC) instruments, that are distributed to overseas laboratories for plankton research. She also released an open-source stochastic Lagrangian modeling application, the Connectivity Modeling System (CMS), broadly used to track plankton, oil spills, and other pollutants from micro-plastics to large marine debris.
Scientific Research
Paris' research is a wide-ranging program designed to understand dispersion at sea and quantify transport, mixing and connectivity. Her research involves the continuous development of complementary numerical modeling and empirical tools to improve our predictive abilities of dispersion. Significant applications of this research are the optimization of MPA networks, the control of the spread of invasive species and plastic pollution, first response to oil spills, and the assessment of the impact of climate change on marine ecosystems. Paris has developed numerical and empirical tools for her laboratory's research, both used worldwide: the Connectivity Modeling System (CMS), an OSS application that virtually tracks biotic and abiotic particles in the ocean, and the Drifting In Situ Chamber (DISC) used in the field to track the movement behavior of marine organisms' larvae and detect the signals they use to orient and navigate.

Service at UM and for the Wider Scientific Community
Claire Paris' work cuts across disciplines and promotes collaboration across departments and among institutions. In addition, her continuous development of numerical modeling and empirical tools draws interest from the private sector. Her vision for the Physical-Biological Interaction track in Ocean Sciences will prepare highly competitive students with solid biophysical expertise and quantitative skills for careers in all sectors. Finally, Paris's goal is to promote scientific freediving nationwide with the Rosenstiel School as a frontrunner.